Christmas is such an important time of the year for the Church. It's a big deal! Not only do we get to celebrate the birth of our Savior, but it's also a time that there is normally a bump in attendance in our worship services. As you begin to plan for your ministry's holiday events, you may be wondering what's the best route to take for this year as Covid-19 has affected things drastically around the world.
Don't worry. Christmas isn't canceled!
Even though we may have to celebrate differently this year, nothing can take away the hope we find in Christ. There are still ways to redeem this season and make it special for our communities.
Disclaimer: I am not a medical professional. The ideas that are provided in this article are only suggestions. Since this blog reaches a global audience, it is impossible to provide information that is relevant to every community. Please filter all of these ideas through the lens of your local health and safety guidelines.
Here are four things to remember as your church plans for the holiday:
1. Accept That This Year Is Different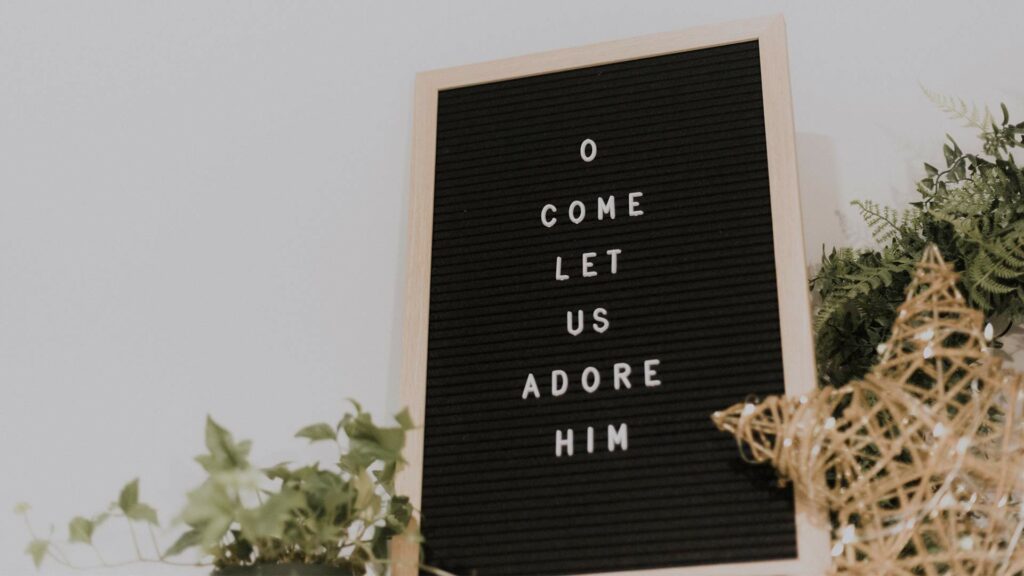 Whether we like it or not, many aspects of our lives have been affected by Covid-19. No business or organization is immune to having to adjust and that includes the church. While we may have to do things a little differently than before, there is still a lot of potential for ministry in this season. It would be much better to spend your time and energy focusing on what you can do this Christmas than arguing and complaining about what you can't do. Look to your specific community's needs, local regulations, denominational suggestions, and guidelines from safety officials as your staff decides how to move forward.
Sure, it can be disappointing that yearly traditions may have to be canceled or changed—for both your congregation and for you. But, that's okay. There is still much to celebrate in this season, and God can use this time to move in hearts in a new way.
2. Provide Care For Your Congregation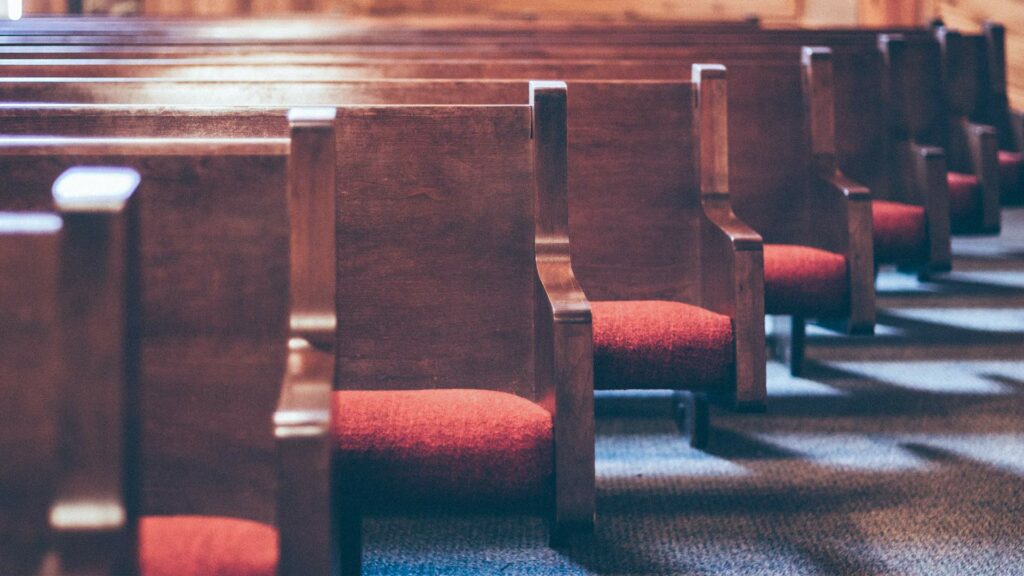 Before you begin thinking about outreach opportunities beyond your four walls, providing an additional level of care for your congregation is a great place to start. Many people in your church family are struggling in this pandemic and this Christmas just isn't the same for them. In past years, it has been easy to focus on creating large productions, bigger and better services, and flashy attractions. This year, I'd suggest pivoting to a more thoughtful approach. Aim to add value and help people to feel known outside of worship times. This may be the year that you try sending Christmas cards with an encouraging message from the pastor. Or, try hosting Zoom holiday parties for small groups. Perhaps organizing grocery or meal deliveries is needed in your church body.
If you are able to gather together for services, lean into a soft, welcoming feel instead of chasing the next big trend. This can bring a sense of peace that is well-needed right now. Since everyone has their own perspective and level of comfort with being out, churches will have to be flexible and minister to people in a way that they feel safe. Be open to hearing how your community feels about what is appropriate.
3. Look For New Ways To Spread Hope To Your Community
Instead of focusing on what you can't do in this season, embrace this unique opportunity to try new ways of spreading the hope of Jesus. Limitations are often the best fuel for creativity. It is the perfect time to try new ideas because people are already expecting that changes must be made to operate safely.
Many churches have chosen to embrace online ministry during the pandemic. Could you create a live-streamed version of your Christmas service? What if you provided elements for people to participate in your normal traditions from home? Also, many churches are utilizing social media to share their holiday message in new ways such as video devotionals, worship videos, and shareable graphics.
Other ministries have figured out how to hold their events outside. Some have created drive-in worship services or will host drive-thru Christmas lights, caroling, or nativity scenes. Others are adding more service times with occupancy limits so that people can properly social distance.
No matter how you decide to proclaim the message of Jesus' birth to your community, make it a goal to step outside of your comfort zone of tradition to meet people where they are. Be known in your city as the church that did everything they could to serve people safely during this pandemic.
4. Remember That God Can Still Move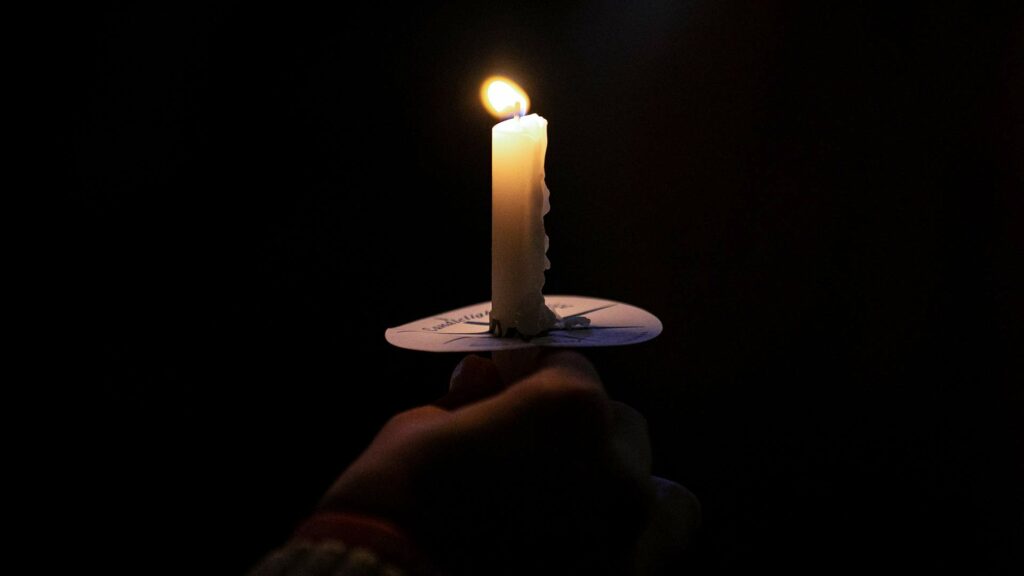 When events have to be canceled, plans must change, and people aren't as active as normal, it's easy to feel like giving up. Don't throw in the towel just yet. Remember that God specializes in redeeming situations that look bleak. If you will be open to change, look for opportunities to serve, and honor people by caring for their safety, I believe that God will make a way for ministry to happen. As long as the Gospel is being shared in some way, there is the potential for life-change.
Circumstances are different this year, but people's greatest needs are the same. Your neighbors need the hope of Christ more than ever. This might just be the year that your church creates a new tradition that makes an impact for many holidays to come.
Bonus: Free Christmas Resources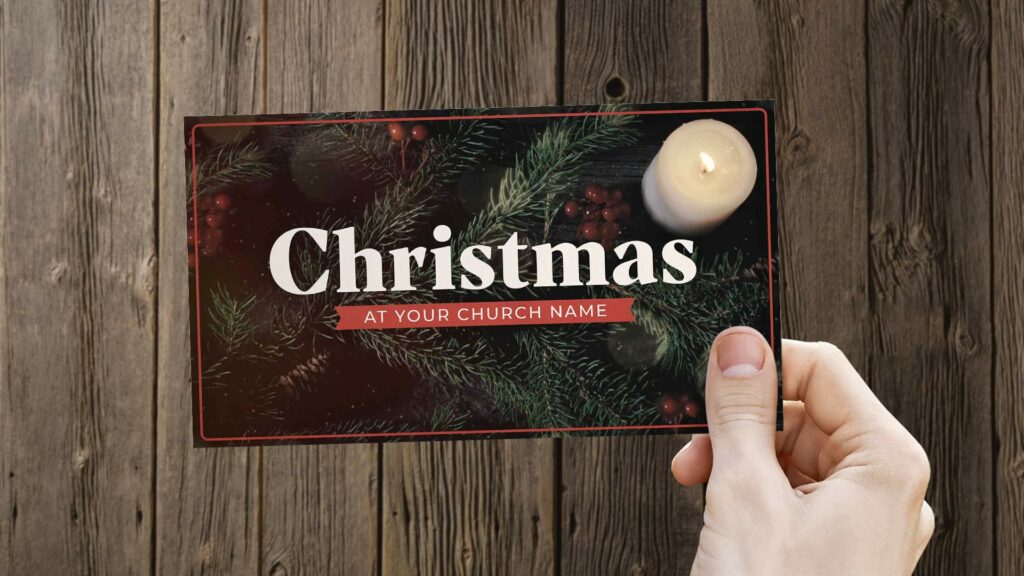 You already have so much on your plate in this season that making time to create visual elements like slide templates, social media graphics, and videos seems impossible. If you haven't seen this helpful page full of Christmas resources from our partner, Church Motion Graphics, you are about to give a big sigh of relief. They have a ton of ready-to-use holiday content that will make your church look great with ease. The best part is that a lot of their resources are completely free!
See CMG Christmas Resources