Projecting worship lyrics on Sundays may not be the most exciting part of Church Media, but there's no doubt that it's important. It plays into what I consider one of the most essential responsibilities of the local church – going above and beyond to make it easy for people to get involved. When you provide lyrics to your worship songs, you put everyone in your auditorium on an equal playing field. Whether they're in a pew every Sunday or haven't darkened the doorway of a church in years, providing lyrics makes it easy for everyone to participate.
Because lyric projection is such an important part of the Sunday morning experience, I consider it the responsibility of those involved in Church Media to give it their all. You are just as crucial to that moment as those on stage! You have the potential to point people towards Christ or be a distraction.
Here are five tricks to help you stay on top of your lyric game and click with confidence:
1. Label Your Song Elements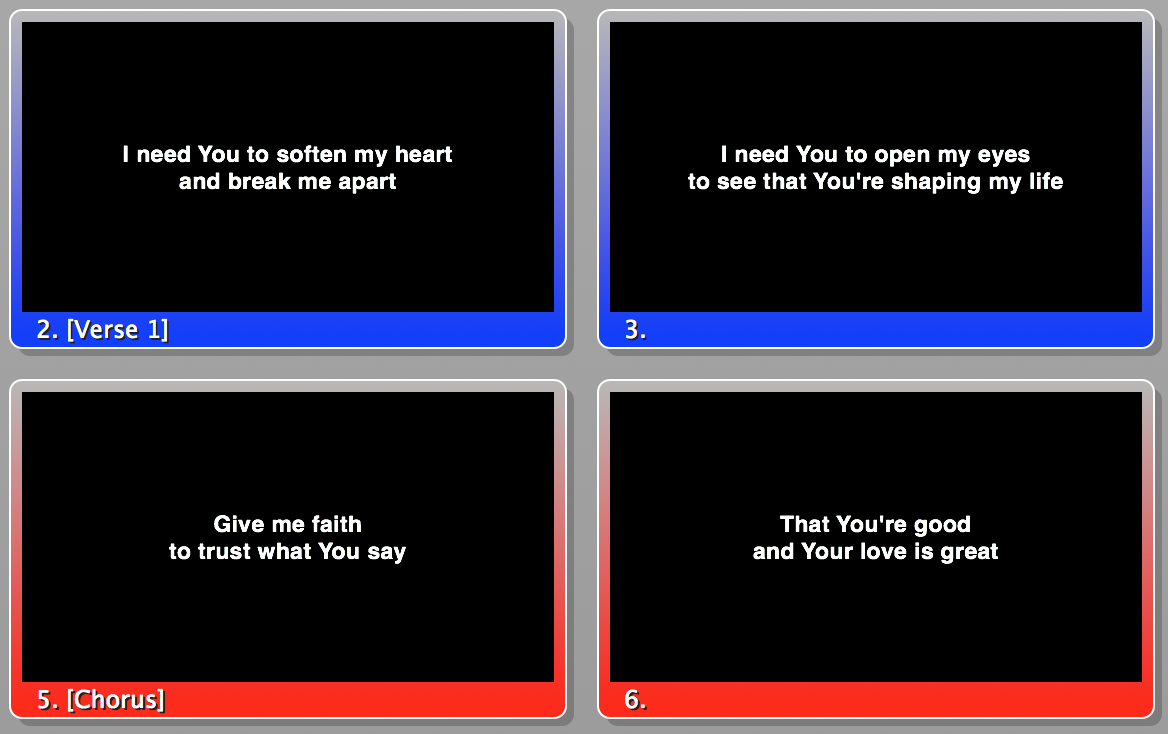 This is a small adjustment that will make your life easier for years to come. Labeling all of the components in your worship songs makes it super simple to follow along with your worship leader. When you're in a pinch and need to display a verse or chorus quickly, you'll be thankful for this simple labeling system.
2. Outline Your Lyrics As They're Sung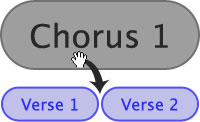 This may not work in all churches, but it's awesome for worship teams who sing their songs in a particular pattern each week. Outlining your lyrics in the exact order that they're sung enables you to confidently click to the next slide. Not having to worry about displaying the wrong words makes a big difference when you're making an effort to display the next line before it's sung.
3. Listen To Your Worship Set All Week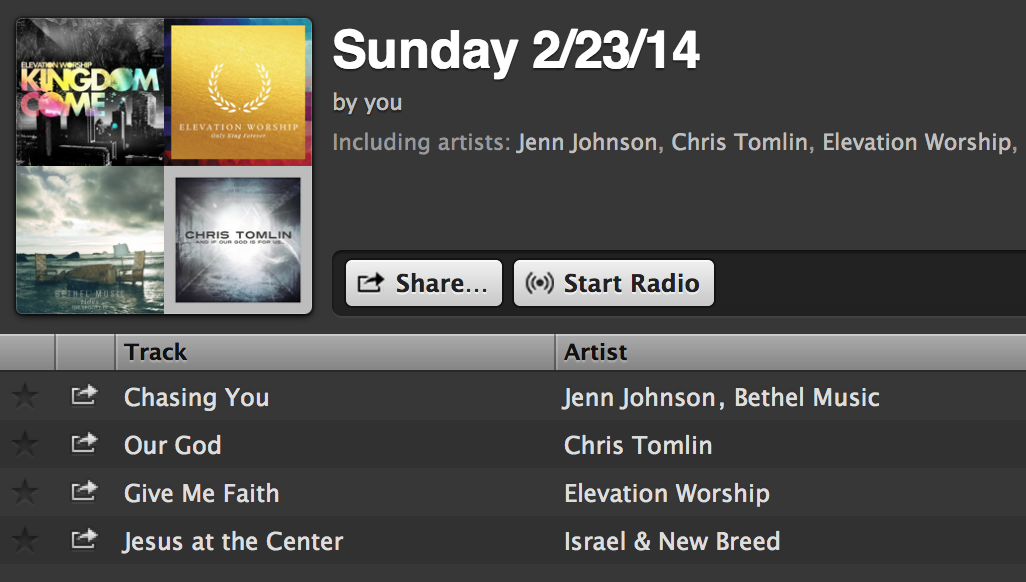 This is an easy habit that everyone involved in worship on Sundays should pick up. Have your worship leader create a shared Spotify playlist with your worship set for that week and listen to it as a part of your daily commute. By the time Sunday comes, you'll already have the songs in your head.
4. Proofread, Proofread, Proofread
For congregation members, once they see a typo in your worship lyrics, it cannot be unseen. It will stick out like a sore thumb and distract for the remainder of the song. Avoid the chuckles by proofreading your lyrics before service. There's nothing worse than a tap on the shoulder with the news that you've been projecting "How grate is our God" for the past five minutes.
5. Test Everything Before Service Begins
This tip not only applies to lyrics, but every element in your service playlist. If your motion background is too fast or skips, you'll want time to fix it before you have a crowd staring at your screens. Make sure your words are clearly visible over all of your motions. Confirm that your sermon slides are in the correct order. Ensure that your mini-movies play correctly. When you're confident that everything is in tip-top shape, you'll move through each service element without stress.
Have you tried these tricks before? Do you have any others that you'd add to the list?