There's nothing that catches my eye more when I'm scrolling through my RSS feed or BuzzFeed than a fresh list of "life hacks." What could be better than simple tweaks and adjustments that make life easier? Here are a few tips and tricks for ProPresenter that are really easy to do and work wonders for your media setup.
1. Change Countdown Times
Most of the countdowns that are available for download are five minutes long. But what if you're looking for something shorter? Our team recently decided to trim down our countdowns on Sundays to only three minutes. This is easily done by opening the Media Cue Inspector for the countdown and selecting a new "in" marker on the three minute mark.

2. Use Shapes For Better Visibility On Lighter Backgrounds
Lyrics not quite showing up over a light background? It's super easy inside the Slide Editor to add a box on your slides that will make your text pop. In this example, I used the color picker to select a hue that would compliment the background. I also turned down the opacity of the shape to make it feel a bit more natural.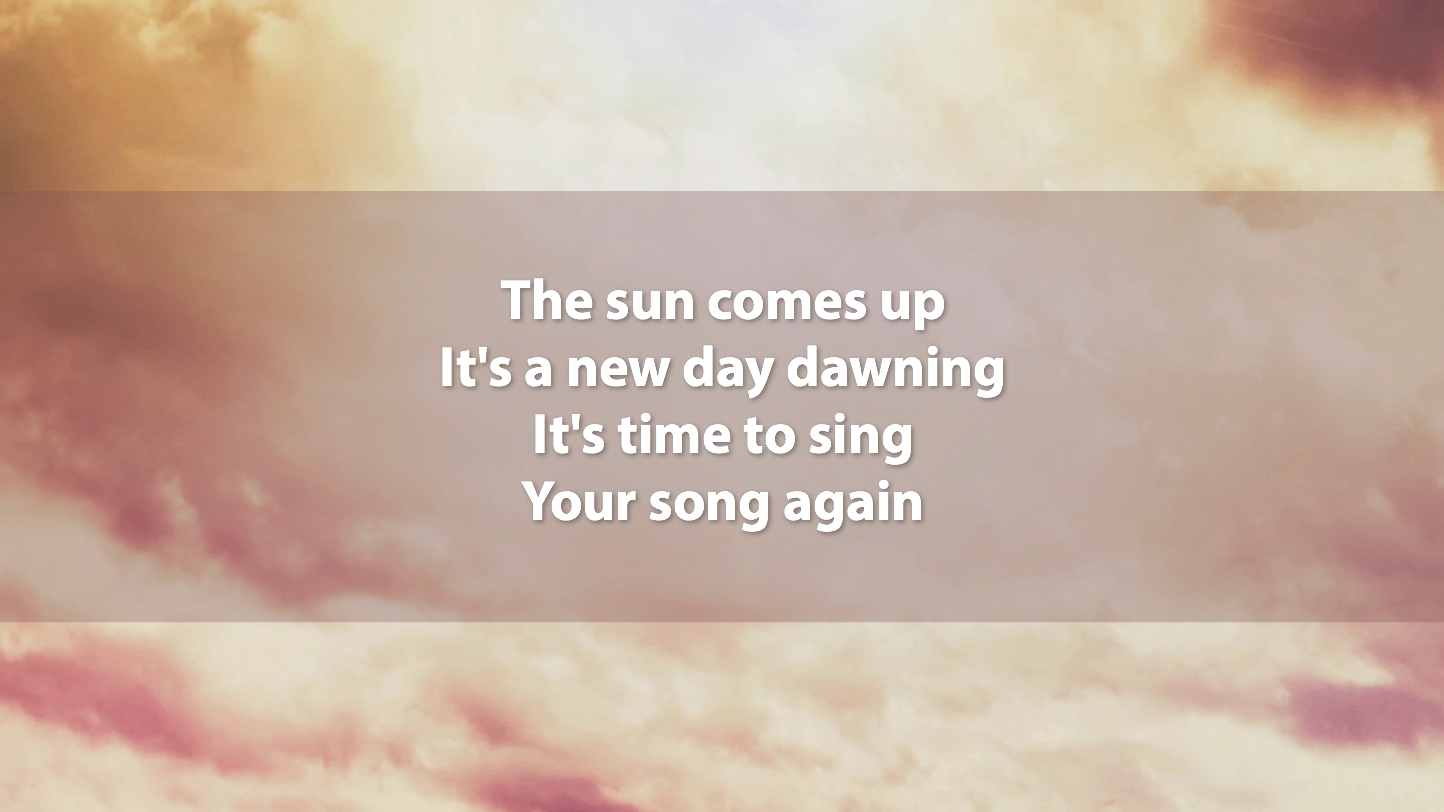 3. Alt+Enter
One of my favorite shortcuts in ProPresenter is using Alt+Enter to split a segment of text into two slides. This is great when SongSelect imports slides with 8-10 lines. Once inside the Song Editor, click the spot in the lyrics where you'd it like to split, then use this keyboard shortcut. The newly created slide will even keep the same labeling. You'll thank me for this one.

4. Fake Widescreen
Your church's projector may not have widescreen (16:9) functionality, but you can get the look by simply shortening your output in ProPresenter's Display Preferences. For example, if your projector's resolution is 1280×1024, you would keep your width at 1280 pixels, but change your height to 720 pixels. Or if your projector's native resolution is 1024×768, you would keep your width at 1024 and adjust your height to 576. The key is to stay aligned with the 16:9 ratio to avoid distortion. While this will not produce true "HD" results, you'll be able to properly project content that has been created for widescreen (which is pretty much everything these days).

5. Import Keynote/PowerPoint As Images
Many pastors choose to create their own sermon slides in Keynote or Powerpoint. Rather than running other presentation software alongside ProPresenter for their message, I've found it much easier to import jpeg copies that I've exported from PowerPoint/Keynote. This has also worked well for ensuring that slides are uniform across multiple campuses. Yes, you will lose any slide animation with this. (But, hey—that might not be a bad thing!)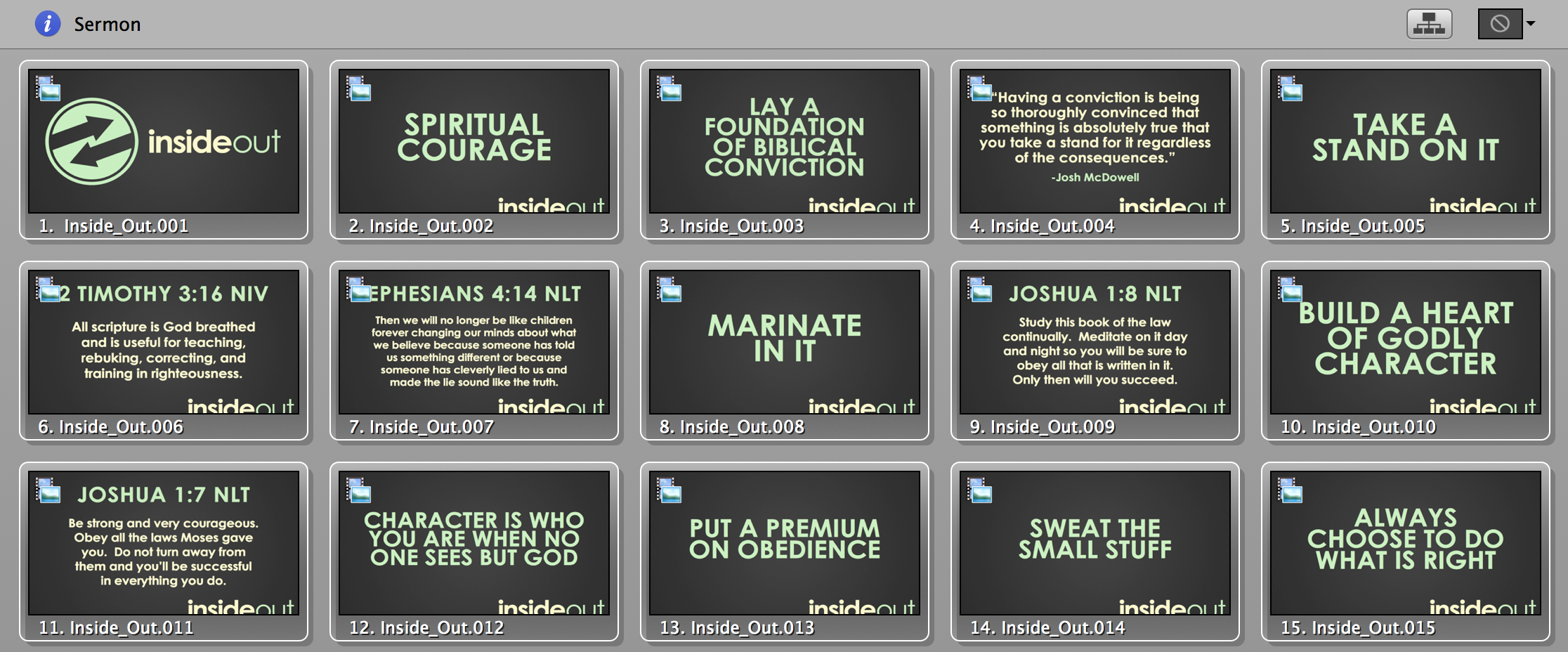 Have you tried any of these "ProPresenter hacks" before?