Easter is one of those days on the church calendar that brings a lot of emotion for those involved in ministry. No doubt, it's the biggest celebration in Christianity. Our God is risen! That's pretty much why we do everything we do, right? On the other hand, Easter is one of the most popular times in the year for guests to attend your church. That can cause a lot of pressure as you're planning and trying to make your day special.
So, how are you going to welcome the large crowd on this big day? How will you greet newcomers? What memorable moments are you going to send them away talking about?
Here are ten creative ideas that we've done in our church that were big hits. Even adding one or two of them to your Easter service could make a major impact!
1. Host A Family Photo Booth
This is one of my favorite things to do at big events at our church. Whether you do a fun booth with props or take a more "portrait" kind of approach, people love it! The most successful method we've used is having a professional photographer in place to take the photos plus a volunteer who can offer to take a picture on the guest's phone. We post all of these photos in an album on our Facebook page after the service.
2. Have A Signable Wall/Display
For our church's "Jesus Is _____" sermon series, we got a local printer to hook us up with a huge (12'x8′) coroplast display that we put in our lobby where people could sign who Jesus is to them. This could work for many different sermons. For example, we're doing a series for Easter called "Victory" and we're thinking about doing a display for people to write what they need victory over in their life.
3. Mix Up Your Music
On big days at our church, we always like to do something special with our music. We once mixed in the instrumental from Justin Bieber's Where Are Ü Now to Young & Free's Alive. Another time, we blended How He Loves with Jesus Culture's Holy Spirit. Anything that you can do to add an element of surprise works great to create a special moment. This Easter, we're hoping to unveil our first worship song that our team has written in-house. See the most worship songs right now.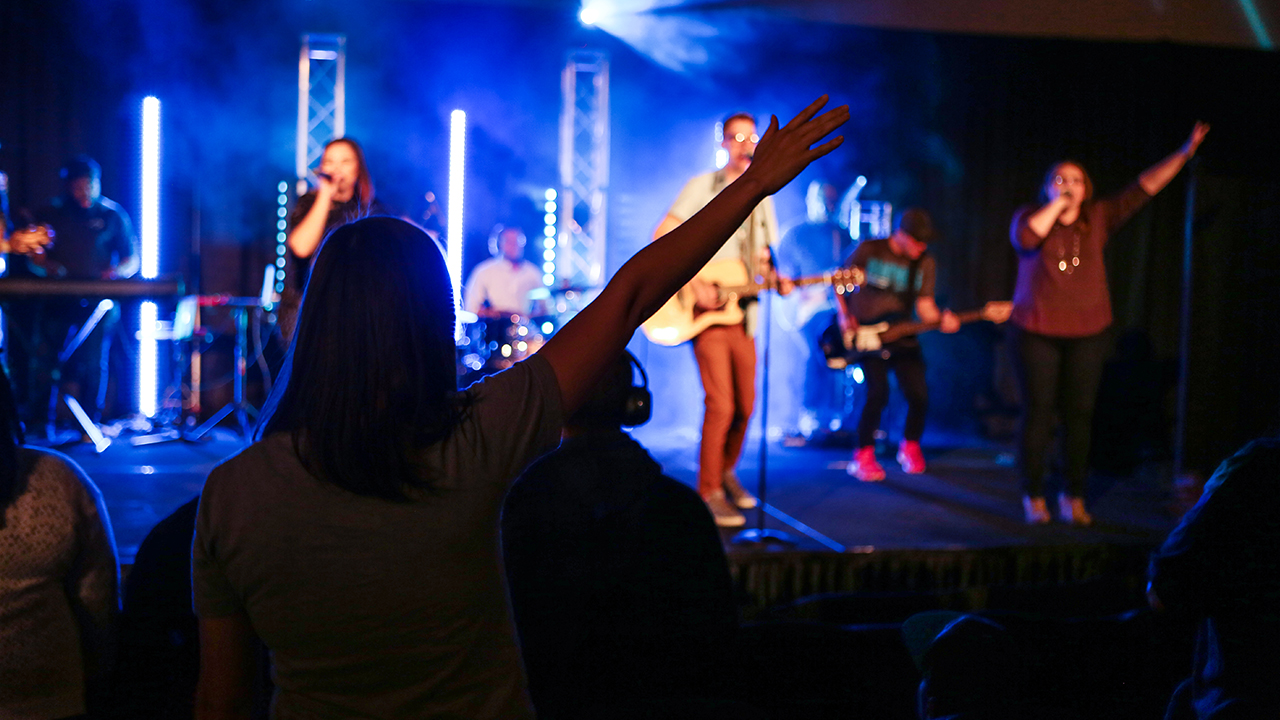 4. Share Stories of Life-Change
One of the best ways to show your audience that change is possible in their situation is sharing stories of how other's have found hope in Jesus. This can be done by showing a testimony video, simply having the pastor share a story of someone in the church (with their photo on screen), or by bringing new life to the popular "cardboard testimony".
5. Give Your Media A Fresh Look
Easter is the perfect time to change up the visuals on your screen. Why not try out a new font for your lyrics? Or how about downloading some new motion backgrounds to complement your worship lyrics? The following samples are from our friends at Church Motion Graphics. For our church, we're using this as an opportunity to even change up our countdown and announcement slides.
(Graphics provided by Church Motion Graphics)
6. Provide Fun And Tasty Treats
I love surprising our church family with fun foods when they enter our church lobby. In addition to the coffee we serve each week, we've had things like sweet tea, lemonade, coke bottles, donut holes, chocolate covered pretzels, popcorn, and hot chocolate.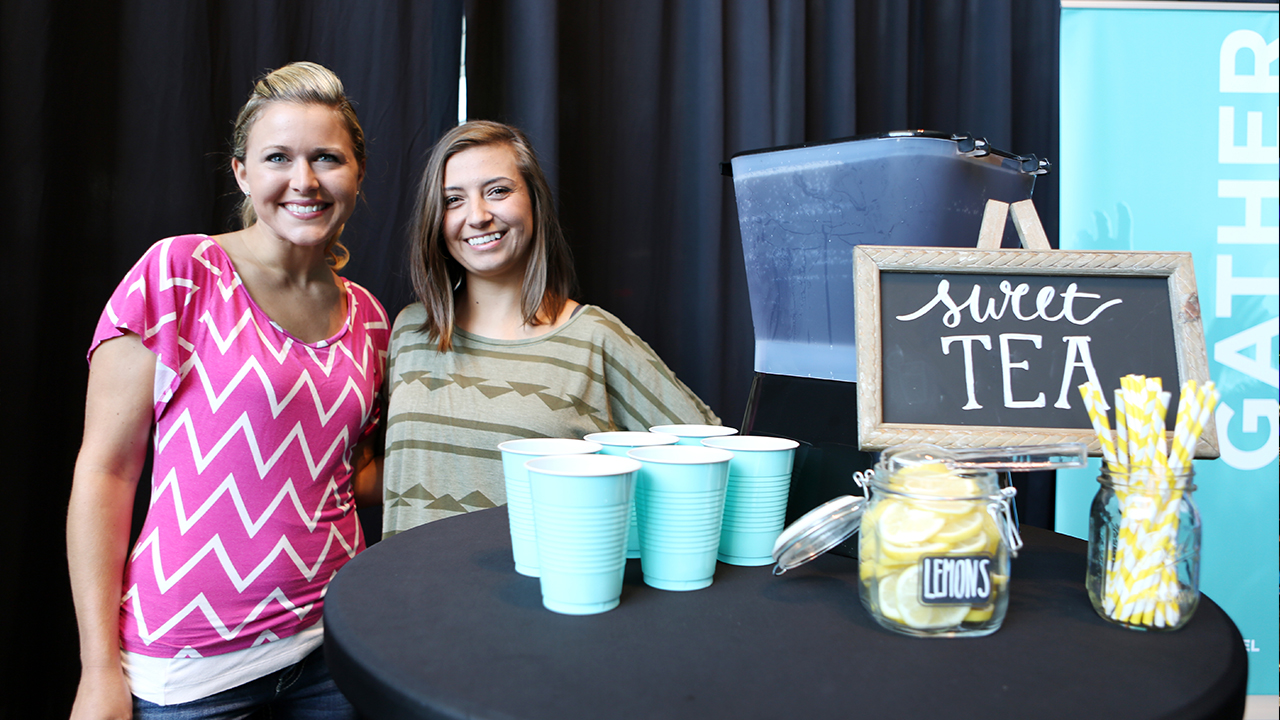 7. Turn Up The Fun For Kids
Last Easter, we pulled out all the stops on creating a fun morning in our kids ministry. We purchased an Easter Bunny suit on Amazon, rented a couple moon bounces, and even had face painting. Of course, all of this came in addition to the typical songs and resurrection message. It was a great experience that made both the kids and the parents happy.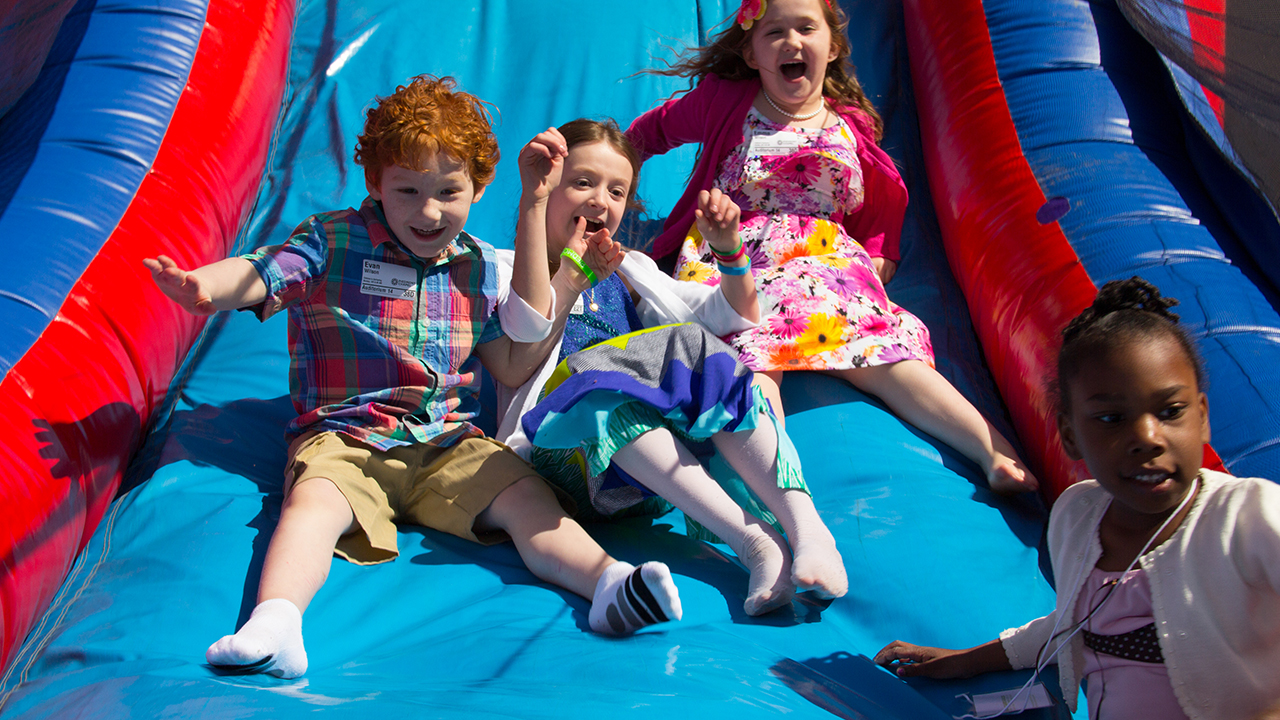 8. Build A New Stage Design
A new stage design is one of the most noticeable changes that you can make in your environment. Because of great websites like Church Stage Design Ideas, you can find out how to make great designs like this one for your Easter service without breaking the bank.
9. Take A Sunday Selfie With Your Crowd
During the Summer, our Creative Team was on a mission to make every Sunday especially fun. One of our favorite things we did was a giant selfie from the stage during one of our services. Our people had a lot of fun with it and we posted it on Facebook so everyone could tag themselves in the photo. (You'll notice that we used a separate photographer in addition to the phone's low quality image.)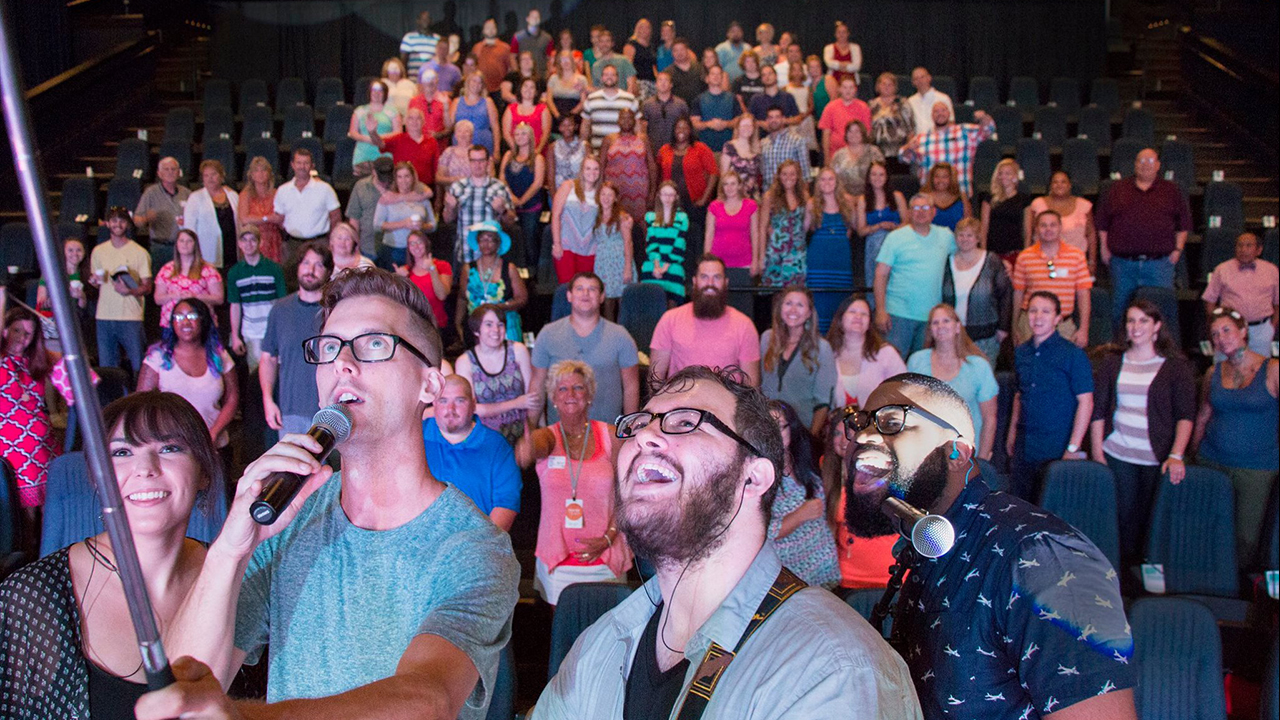 10. Give Your Congregation Fun Giveaways
It can bring a lot of excitement to give away fun items to your church family on big days like Easter. Giveaways that we've done in the past that our people have loved have included t-shirts, sunglasses, wristbands, and water bottles – all with our church logo on them. Not only is this a solid investment in making a special moment, but it also gets your church's name out in the community as people use these items.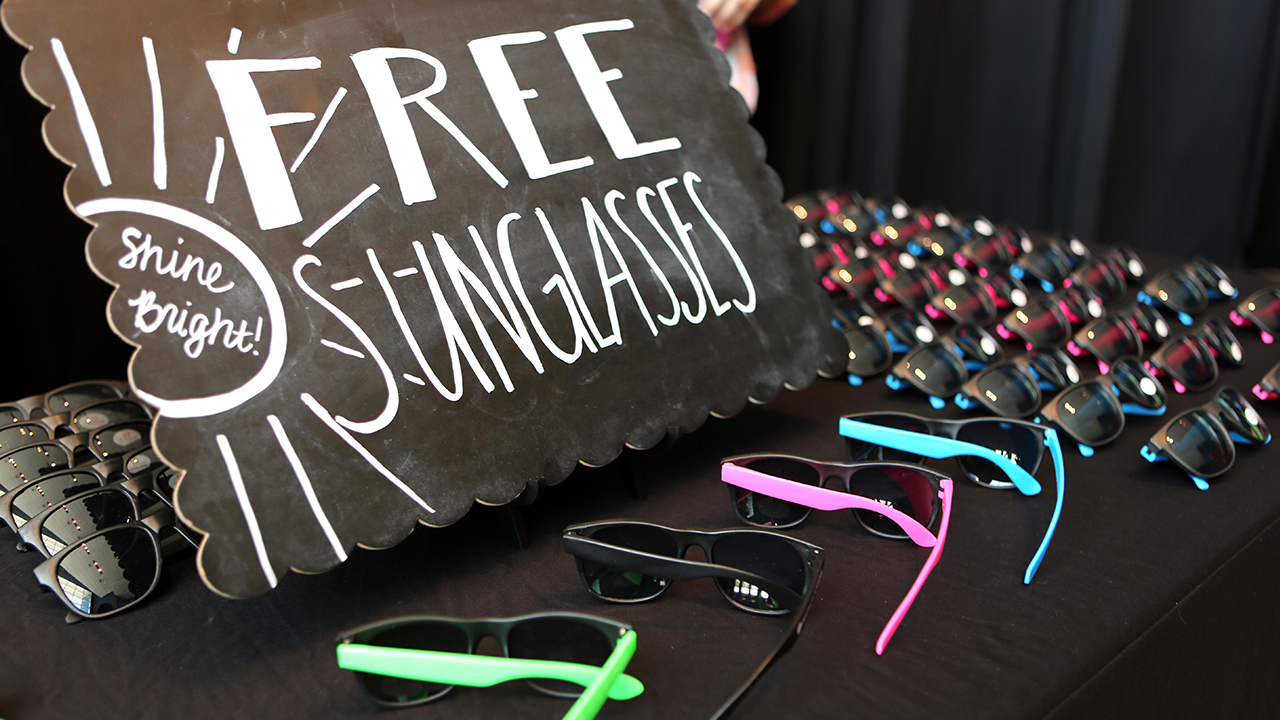 I feel like it's important to point out that not all of these ideas will work in every church environment. Don't let that bring discouragement – rather, gain whatever inspiration you can and go make your Easter Sunday special for your congregation! :)
Need some more inspiration? Check out Church Motion Graphics to see a large collection of the most popular Easter graphics available for churches. See their full Easter collection here.
Do you have any other ideas that you'd add to the list?
Let us know by leaving a comment below!