While we may live in a digital age full of screens, physical printing is still a huge part of Creative Ministry. Just as we pour our energy into making our video look great, it's super important that our printed materials are done in excellence as well. It speaks volumes when people can hold a well-designed printed piece in their hands and take it home with them.
While there are some cases where printing materials in-house will suffice, your best bet for great looking prints will come through using a professional printshop.
Here are the companies I use for all of my print work:
Paper Materials: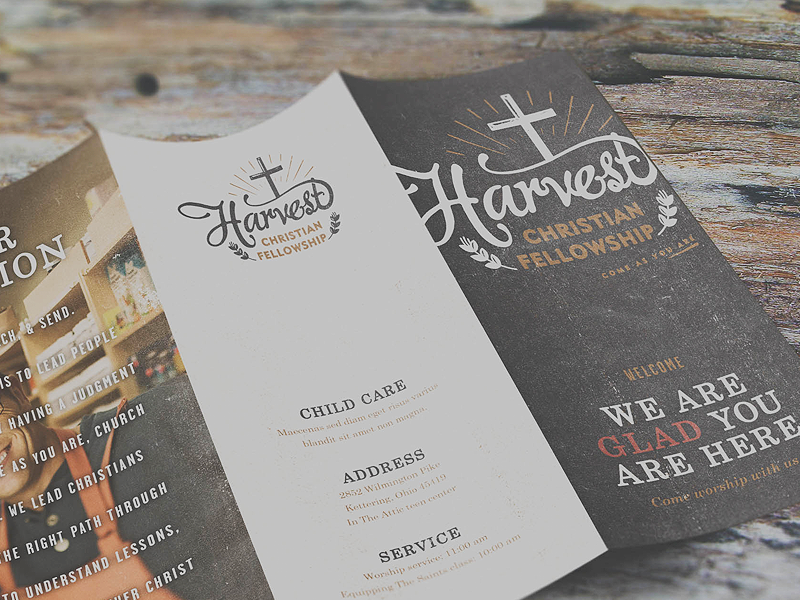 NextDayFlyers.com – These guys are my #1 online vendor for printing. I've had over 100 orders with them and they've never let me down. I recommend their business cards, postcards, brochures, and posters. (Tip: Use their 2-4 day option for big savings.) Check them out here.
OvernightPrints.com – While I haven't used them quite as much as Next Day Flyers, they've been good to us in the times we have used them. I recommend their booklets, mini-business cards, and postcards. (Tip: They offer Spot UV for free!) Check them out here.
PSPrint.com – These guys are awesome for custom orders. I've ordered custom sized visitor cards from them and everything I've ever done with perforated edges. (Tip: It's easiest to give them a call for custom printing.) Check them out here.
The Printery – This is a local printer that is located less that 10 minutes from my house. We use them quite a bit at our church because it's easy to drop by and dream up creative projects with their designers. I highly recommend developing a relationship with a printer that's local to you. While they might cost a little more than online printers, there is great value in having someone close (especially for rush jobs).
Banners/Signs: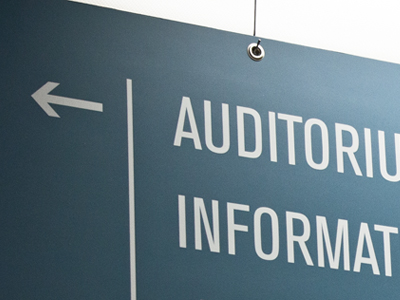 NextDayFlyers.com – These guys have some of the cheapest banners that you'll find online, while maintaining great quality. I recommend their large vinyl banners and their retractable banner stands. (Tip: You can get a 10×5 banner for only $137.95!) Check them out here.
Displays2Go.com – We've been using this company for all of our signs and flags for our church plant. They have the best selection online and their prices are really great. They are also really good for general sign supplies. (Tip: Order in bulk for best prices.) Check them out here.
VistaPrint.com – While they haven't always had the best reputation, we've recently placed two orders of their yard signs and they've had great customer service. We use these signs for directional arrows at our events. They have the best price that I could find online and the quality is great. (Tip: Opt out of their cumbersome fiberglass stakes and order a set of these for the same price.) Check them out here.
Apparel: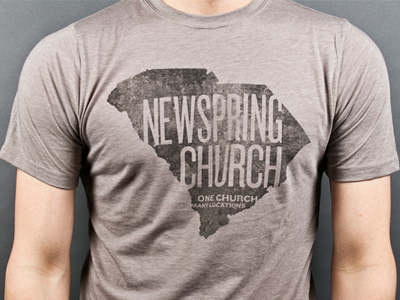 Realthread.com – This company is new to me, but they've been really great in my first few orders. These are A+ quality t-shirts with top of the line printing, so expect to pay a little more. But, you can be confident that you're getting a shirt that will become one of your favorites. Check them out here.
CentralScreenPrinting.com – I've ordered t-shirts from these guys almost 30 times. If you are looking for a super-affordable option for screen printing, this is the company for you. They are really great folks, but keep in mind that these are cheaper shirts. I always say this is my B+ option. They are perfect for large events and youth groups. (Tip: Give them a call for the best prices and ask for their church discount.) Check them out here.
Promotional Products: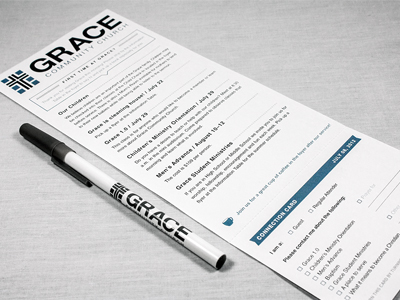 QualityLogoProducts.com – I've used this company several times for items such as pens, Sharpies, tote bags, and mini-frisbees. They have some of the best prices online and have always given me great customer service. Check them out here.
24HourWristbands.com – This is a new company to me, but they have already gone out of their way to take care of our needs and given us excellent customer service. They have some of the cheapest wristbands that you'll find online and will accept custom artwork when ordering over the phone. Check them out here.
For all of these vendors, always be sure to look online for discount codes or simply ask them for a discount. Out of all of these, we've only paid full price with Real Thread.
Who do you use for your printing? Let us know in the comments below!