This season has been so exciting as we're getting closer and closer to the launch of our new church. Very exciting…but also very BUSY as we've been preparing all of the little details that go into a new church plant. One of the areas where I have been focused most in these past few weeks has been assembling a group of volunteers for our Production Team. After a season of recruiting and technical training, I gathered all of them together this week for a time of discussing vision, guidelines, Sunday schedule, and communication paths for our team. Today, I thought I'd share with you document that we created for this training.
Some things to keep in mind:
•  Page 1-4 were used strictly for Production, but last two pages were used across all teams.
•  We have church in a movie theater, so our setup starts early.
•  "Team Chapel" serves as both an abridged dress rehearsal, as well as a place for volunteers who work in other areas (Kids, Parking) to enjoy a Sunday service.
•  "Team Cafe" is an area where volunteers are served breakfast each week and connect with others.
•  We use Planning Center Online for all of our team and service scheduling.
•  We use GroupMe for basic communication during the week and on Sunday mornings.
Feel free to use this document in your church. You can download a PDF of this training guide here.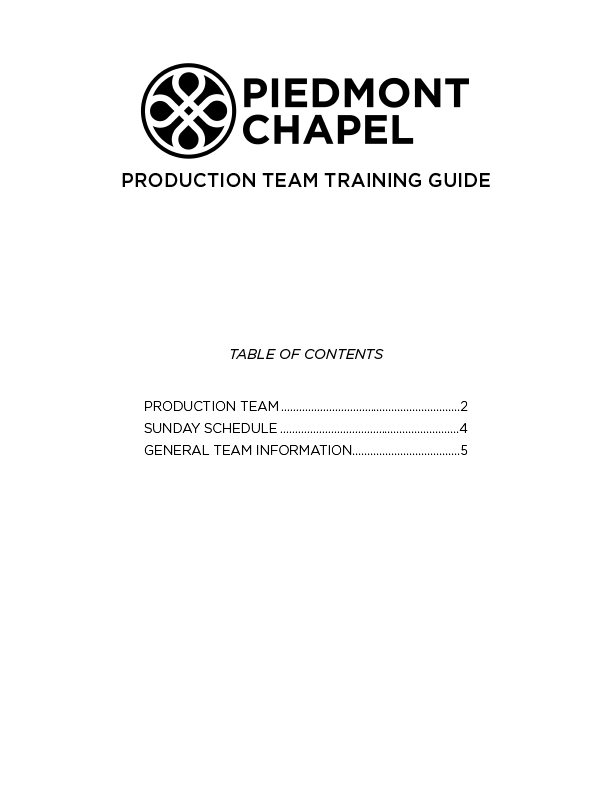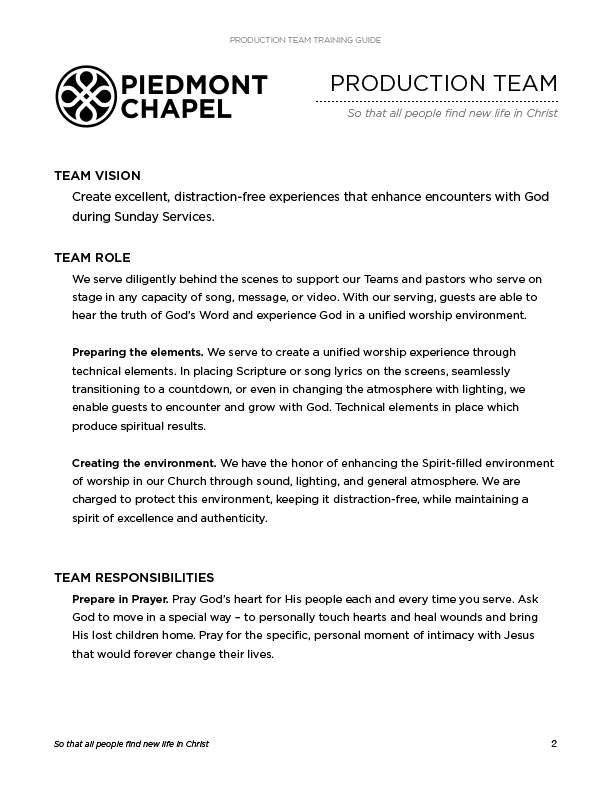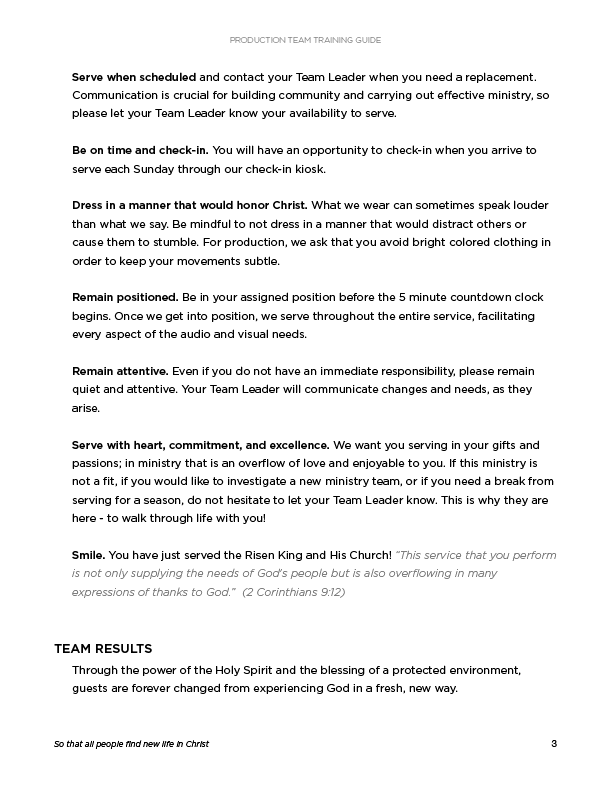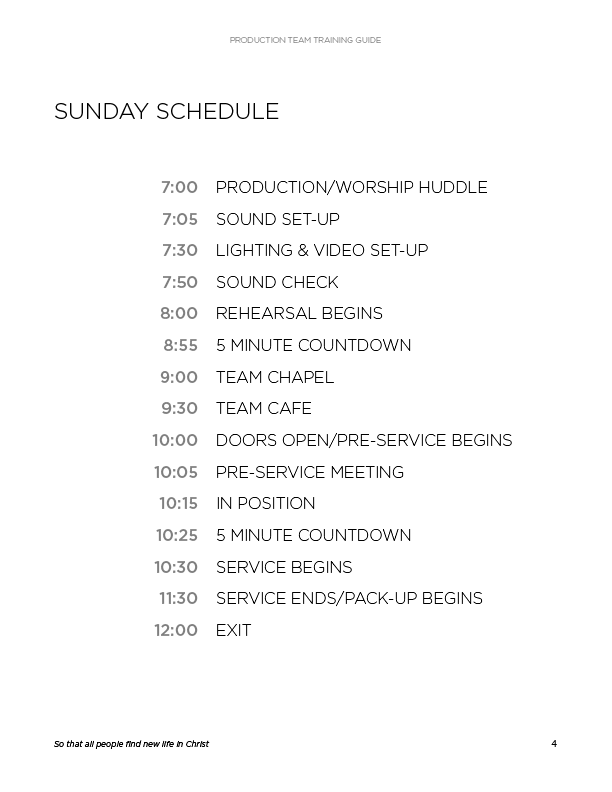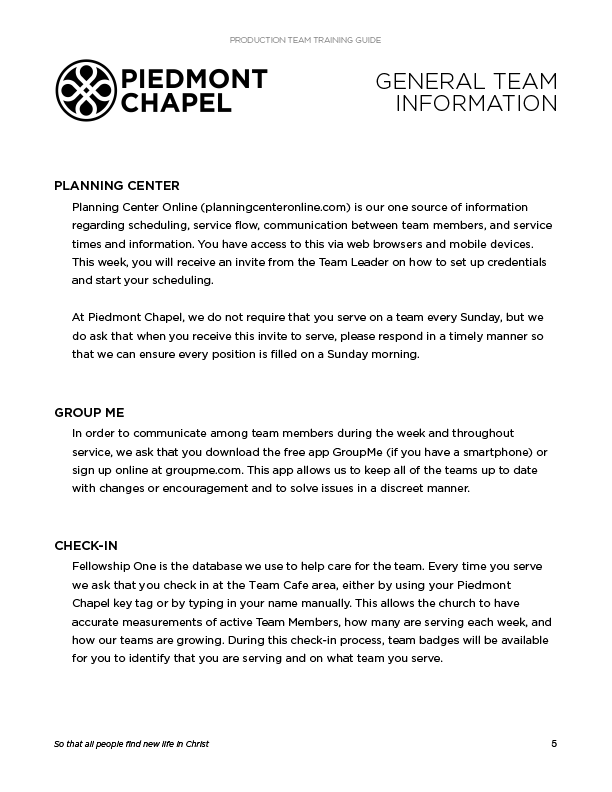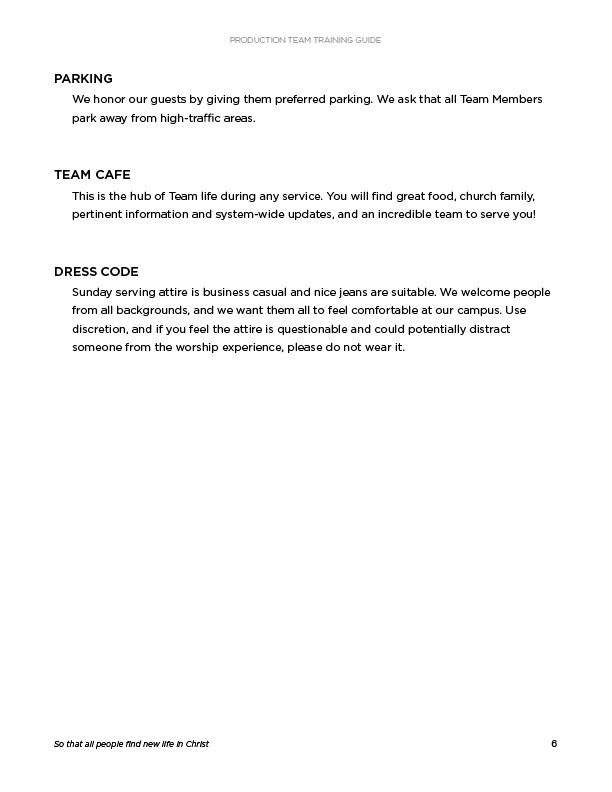 Does your church have a document like this for your Production Team or just volunteers in general? Let us know in the comments below or on Twitter at @CreativePastor!