I don't know what I would do without my iPhone.
I use it in every area of my life and Creative Ministry is no different. Having powerful tools readily available in my pocket makes all the difference in productivity.
Of course, I use the obvious apps that many of you do. I use Facebook, Twitter, and Instagram for my social media. I listen to music with Spotify and Apple's app for podcasts. I'll even admit to being slightly addicted to the Roller Coaster Tycoon game.
Beyond the everyday downloads, there are few apps that are extremely helpful for Creative Ministry.
I use these tools both on Sunday mornings as I lead our Production Team and during the week for various creative tasks.
1. Planning Center Online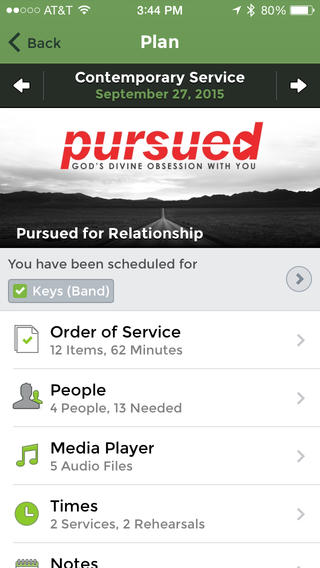 Last week, I posted a tweet expressing my love for Planning Center along with the question "Do you use PCO?"
There was a massive response.
In fact, there was so much buzz happening on Twitter from my post that the PCO staff sent me a message thanking me for the publicity. A lot of churches use it.
While integrating this system into your church can be a little overwhelming, I don't know where our church would be without it. I use the app throughout the week for planning our services and scheduling our volunteers. On Sunday mornings, I use it as a digital order of service to keep us on track.
With this app, you never have to go searching through emails to find who's running ProPresenter this week or which songs your worship team singing. It's all in one organized place.
2. GroupMe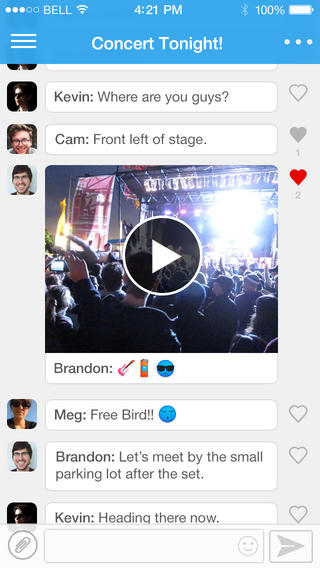 I was first introduced to this app when I trained with the production teams at Church of the Highlands and Elevation Church.
To be honest, I didn't see the true value when they first recommended it to me. It took me using it at our church to fully understand.
Once I saw that I could keep all of our team's communication in one place, I was hooked.
Our church's staff uses a group message for all of our basic communications to each other, each ministry team (production, kids, connect) uses it to keep volunteers aware of what's coming up on Sunday, and we're able to communicate last-minute changes to each team during service.
This app has also been useful for our kid's ministry to communicate nursery alerts to our ProPresenter operator.
3. Buffer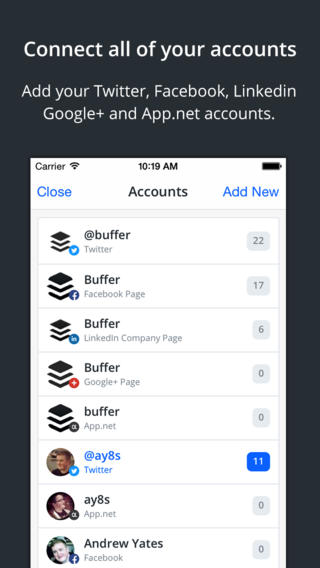 More than an app, Buffer is a total package for all things social media in our church. 
Rather than individually creating posts on all of our various social networks, we are able to use this one central app to get the word out.
Social media for your church doesn't have to be difficult. This app gives professional results with ease.
I use Buffer to schedule all of our social posts for the month in advance, then simply maintain on the go with the app.
I made the switch from the similar app, HootSuite, a few months ago and haven't looked back.
Plus, it also comes in handy that we're able to post to networks like Google+ without actually having to have those apps on our devices. ;)
4. Latergram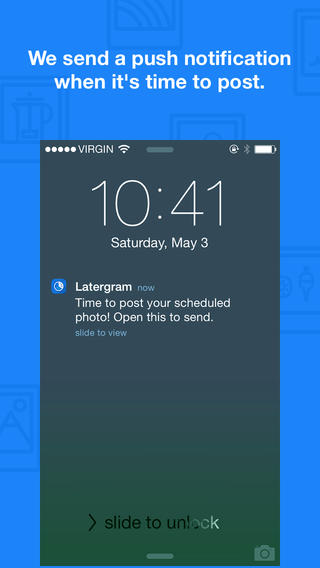 The only downside to social media managers like Buffer is that they don't include Instagram.
If I was granted three wishes from a magic genie, one of them would be for Instagram integration into Buffer.
Unfortunately, that's just not the case.
The closest thing to scheduled Instagram posts is this awesome app, Latergramme. It allows you to pre-write your text and schedule your IG photos so that when it's time to post, you're notified on your phone. With just a few taps and mere seconds, you can move from this app into Instagram and post your image.
Would it be great if there was an easier way? Yes.
Is this the easiest thing currently available? Definitely.
5. Repost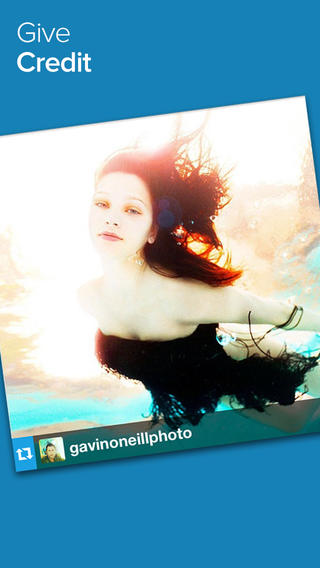 One of the best ways to share with the world what God is doing in your church is by posting photos on social media. 
Unfortunately, not every church has professional photographers who are willing to volunteer on Sundays.
But, you do have a congregation full of people who have phones in their pockets with high-quality cameras.
Encourage your church family to take photos on Sunday mornings and share them on their social networks using your church's hashtag.
Then, you can use the handy app, Repost, to share their photos on your church's networks.
Not only does it allow your church to have great photos from your services, but it gets your congregation excited to share their Sunday experience with their friends.
What About You?
What are your favorite and most useful apps that you use in Creative Ministry?
Let us know in the comments below or on Twitter at @CreativePastor!