ProPresenter is not only one of the most powerful pieces of software available for church media, it's one of my personal favorites. I've been using it for almost ten years and have loved watching this ministry-focused presentation software become the industry standard.
Since it's such a robust program, it's easy to overlook some of the features that are tucked away in all of its menus and toolbars. Plus, with each new update, new tools are constantly being released to make your workflow easier.
So, I've put together a quick list of features that are extremely useful that you may not know even exist in the software. Hopefully you'll find a few that can help you create a better video experience for your church family.
This list is based on Version 6.0.20, but will apply to many other versions.
1. Playlist Headers
The larger your playlist becomes, the more difficult it can be to find things on the fly. Adding in headers to separate your list, such as "Pre-Service," "Worship," or "Announcements," can help keep you organized. Headers can easily be inserted by pressing the "+" button in the bottom left corner next to the Playlist and selecting "New Header."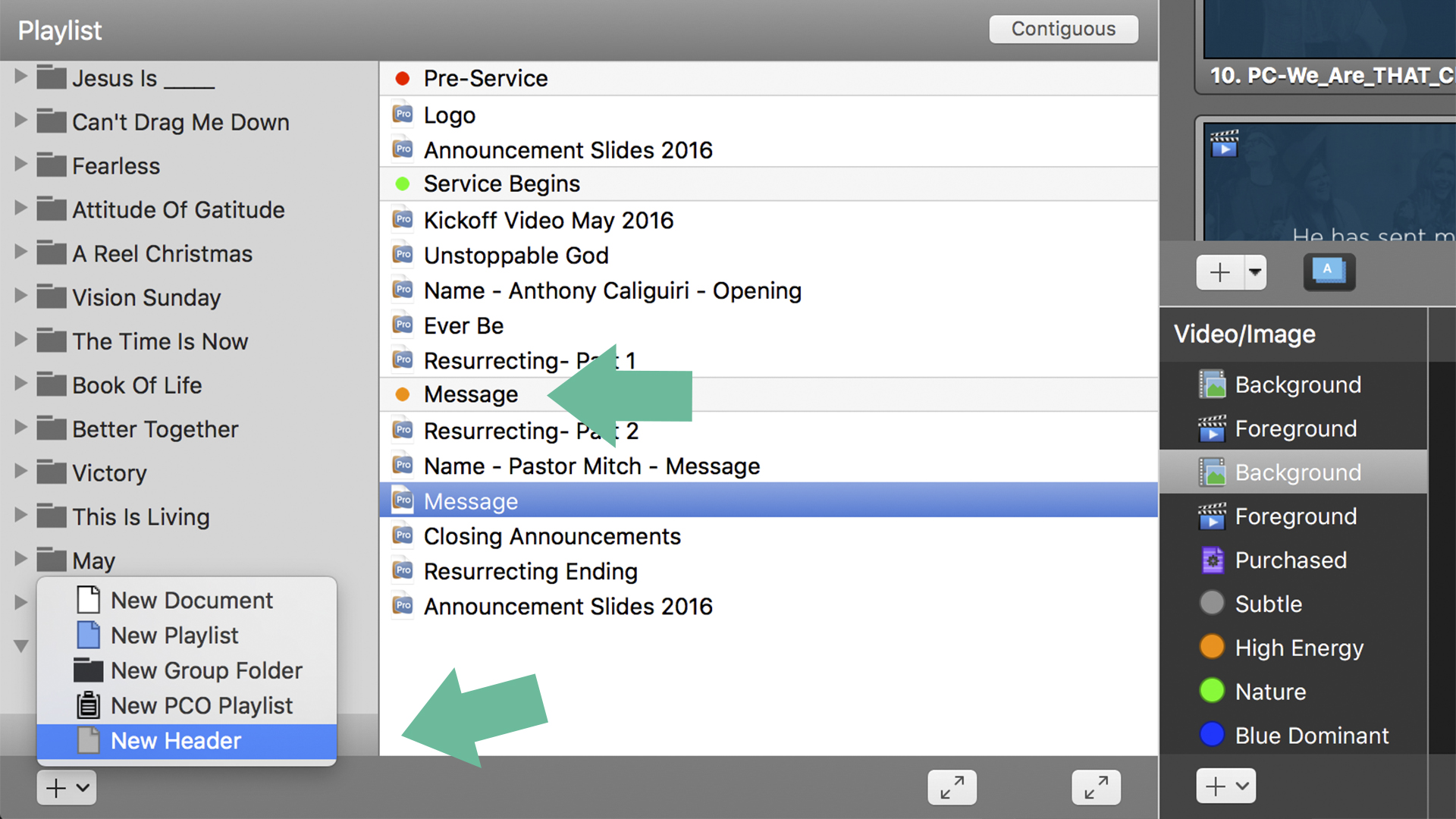 2. The All Caps Button
Not long ago, I wrote an article detailing several methods for the seemingly simple task of changing lyrics in ProPresenter to all capital letters. Since then, their developers heard the cries of their people and added a one-click option for this. (This calls for celebration!) It can be found in the Text Properties tab in Editor.
3. Background Soft Loop
Have a background video that looks awesome but doesn't loop perfectly? Choose the "soft loop" behavior in Media Properties to keep your audience from noticing the skip. This feature will play the video once, and when it reaches the end of the file, it will loop while also performing a crossfade. This will work great when using nature videos or time-lapses.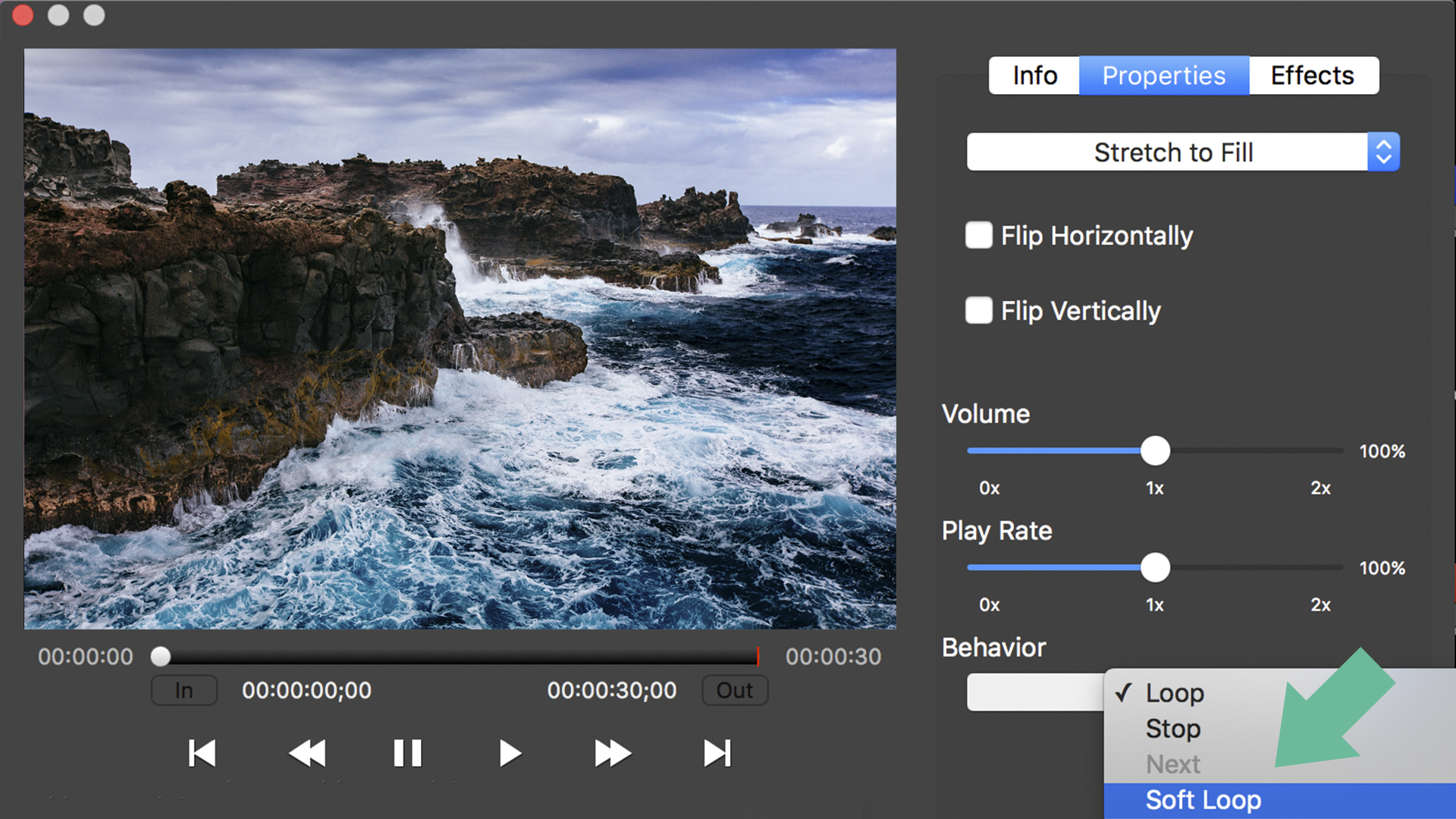 4. Cues/The Cue Palette
One of my favorite features can be found by right-clicking on any slide in a presentation and selecting "Add Cue." Cues can be used to trigger commands in ProPresenter automatically when a slide is clicked. We use this in our church to switch our Stage Display layout during different parts of worship and to start a timer on the first slide of our pastor's message.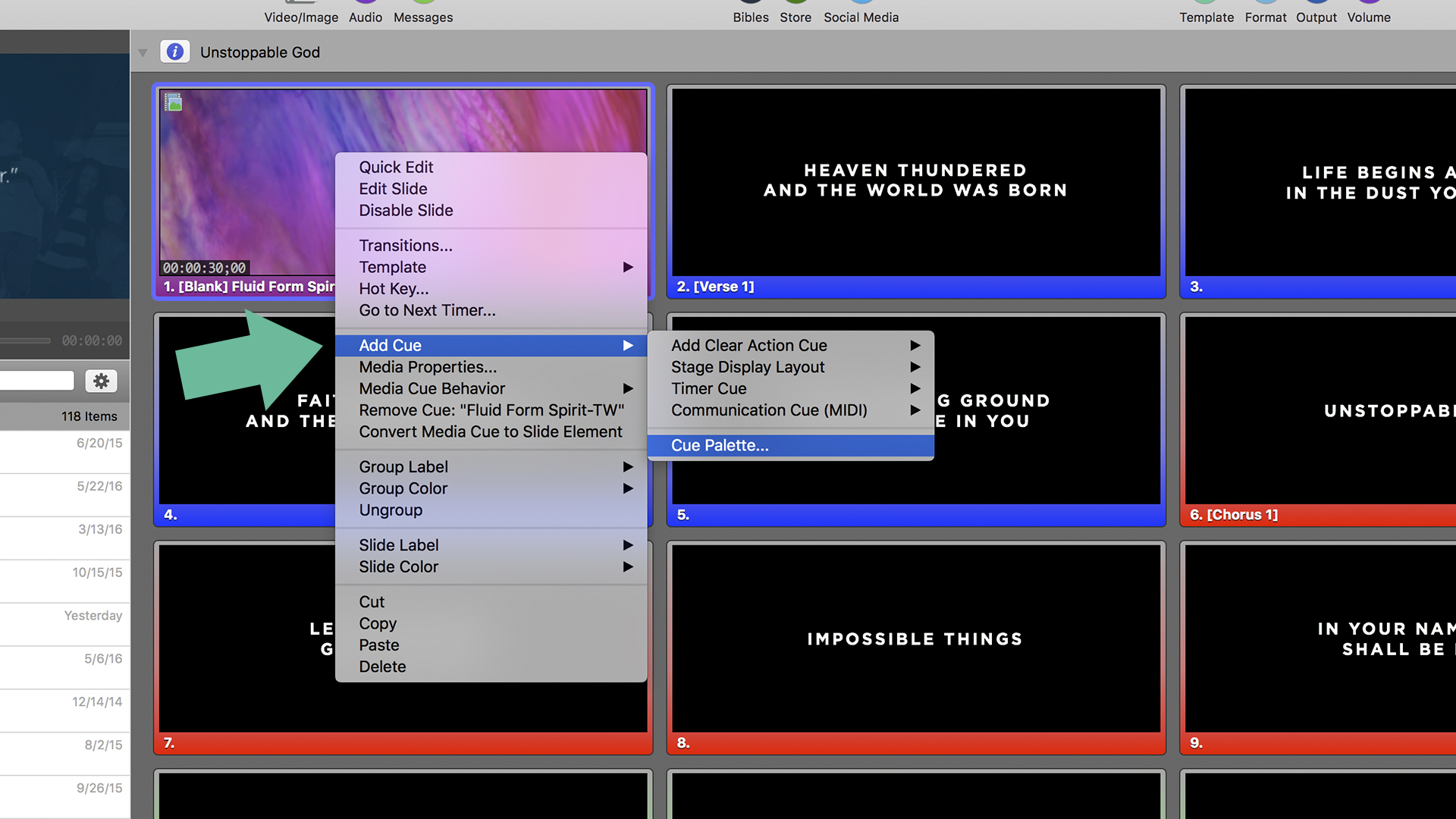 5. The Contiguous Button
Normally when you click on an item in your playlist, it only shows one presentation or file in the Slide Viewer to the right. However, if you click on the Contiguous button (located just above the Playlist), everything in your playlist will be loaded into the Slide Viewer for one continuous view of everything for your service. Combined with the headers that I mentioned before, it can totally improve your workspace.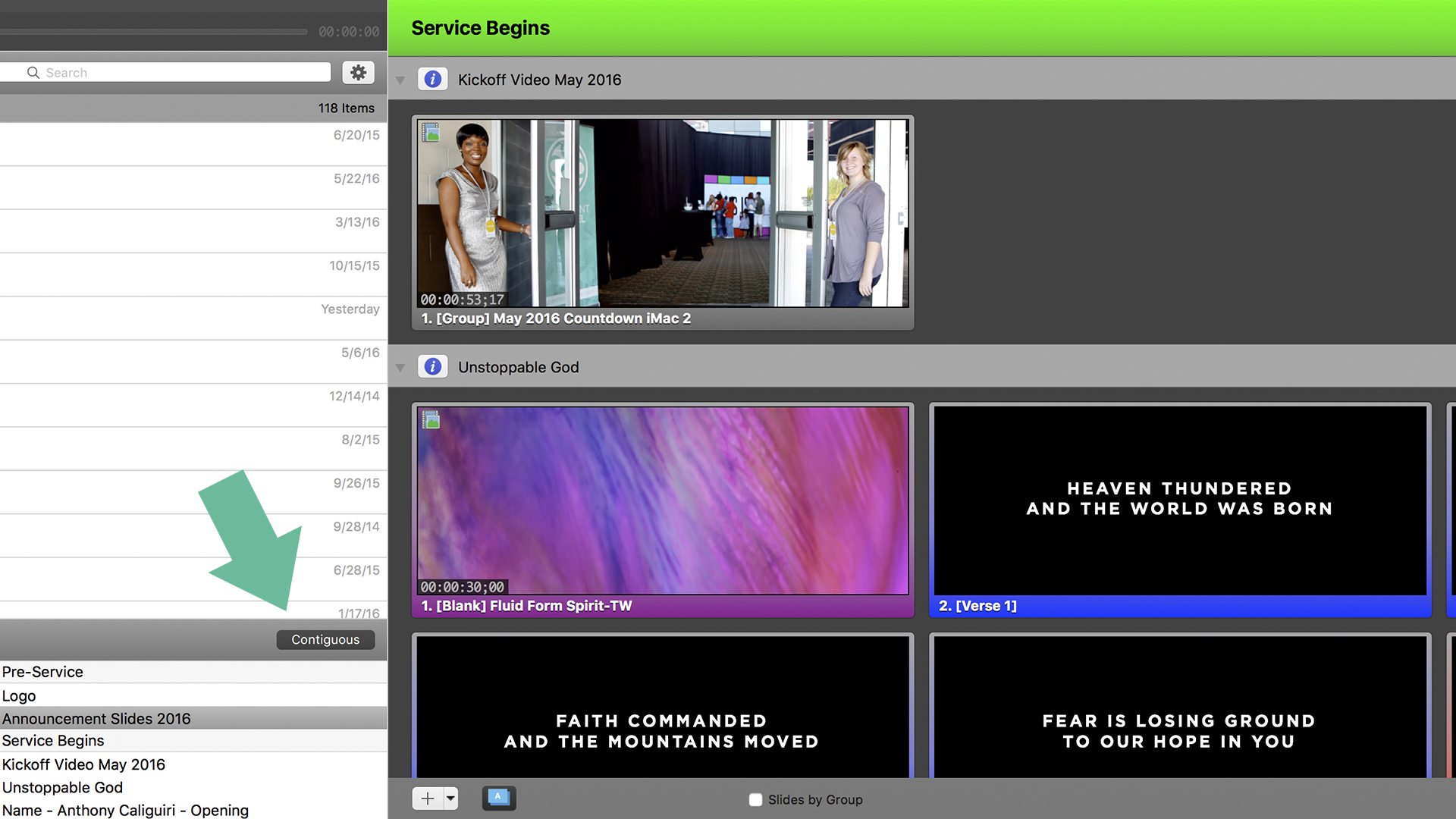 6. Custom Transition Styles/Speed
The ideal style and speed of your slide transitions will vary from song to song. In the past, this meant having to change your transition settings on the fly between each presentation. Now, you assign custom transition styles and speeds for each song by using the transition icon located in the upper right corner of your screen. This is particularly useful for assigning fast transitions to upbeat songs and slow fades to more intimate songs.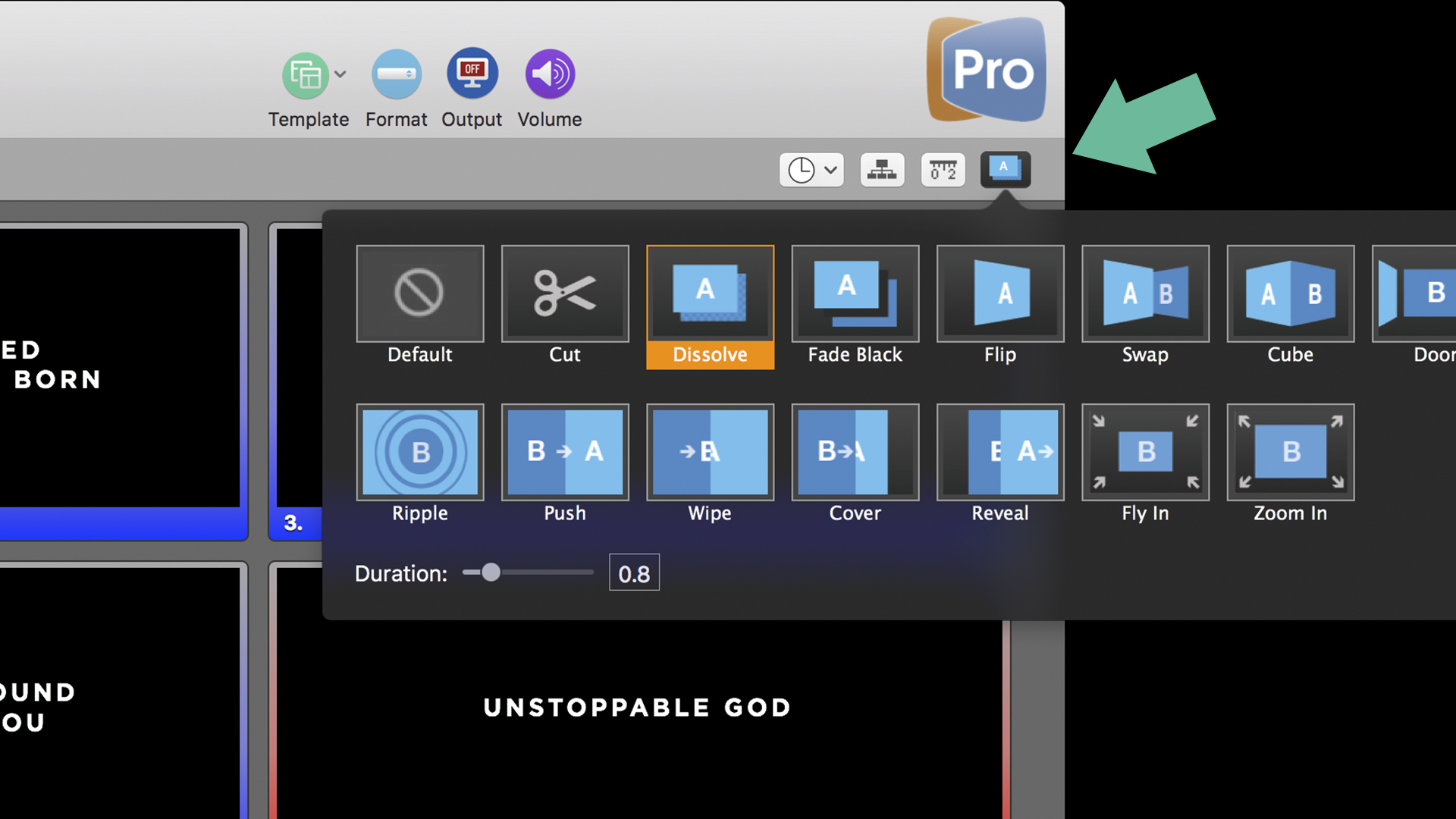 7. Keyboard Shortcuts To Toggle Outputs
We've all ran into a situation where we've needed to disable our main ProPresenter output or Stage Display output. I'd say around 99% of those times are when we've accidentally filled our main display and covered all of the controls of the ProP interface. Two quick shortcuts to remember in these times are Cmd+1 (Ctrl+1 on Windows) to toggle your main output and CMD+2 (Ctrl+2 on Windows) to toggle your Stage Display output. It may seem like an insignificant feature now, but you'll be thanking me later.
What Do You Think?
Have you ever used any of these features?
Were any of these new to you?
Let us know by leaving a comment below!
Backgrounds are provided by Church Motion Graphics.