Writing posts like this is always challenging because there are so many variables that play into selecting the right equipment for specific environments. For full disclosure, I must admit that while most churches would never dream of paying over $2000 for a projector, the right PJ for your space (by industry standards) is likely above this price tag. But, I've worked in smaller churches for my entire Church Media career. I understand that purchasing the right equipment is sometimes just not an option. The following recommendations are for those scenarios. They come from many hours of research that I recently put into finding a good option for a church that runs around 200 in attendance.
The biggest factor that plays into these recommendations is color light output. You may find cheaper brands offering higher lumen counts for smaller prices, but they are only telling you half of the story in their specs. They might advertise 4000 lumens, but that may only apply to the amount of white light output. The difference in these projectors is that they have equal amounts of color light output (color lumens) as their white output. This makes a dramatic difference in the picture quality and after seeing it in person, I will always keep this in mind when purchasing projectors in the future. You'll also notice that each of these recommendations has a native widescreen (WXGA) resolution. I've found that this is really helpful in moving forward with HD media. Finally, each of these are LCD, which performs much better and lasts longer than DLP projectors.
The pastor of the church of 200 decided to go with the Epson PowerLite 1940W. The picture quality was outstanding and there were plenty of options for input—I chose VGA. The only negative to this PJ was that it seemed to be a little heavy on the reds, but this was easily adjusted in the settings. After one Sunday of use, the congregation was thrilled at the update.
Check these out and let me know in the comment section below if you know of any others!
Epson PowerLite VS350W – $857.85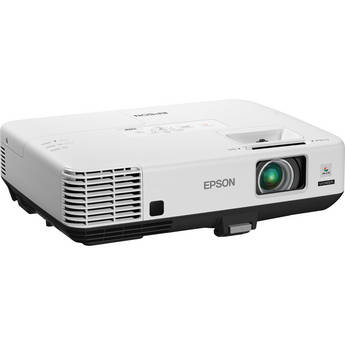 White Lumens: 3,700
Color Lumens: 3,700
Display System: 3-Chip LCD
Native Resolution: WXGA – 1280 x 800
Contrast Ratio: 2500:1
Bonus: Free Replacement Lamp & Additional 1-Year Warranty
Purchase Here
Epson PowerLite 1940W – $1,122.00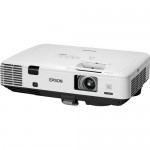 White Lumens: 4,200
Color Lumens: 4,200
Display System: 3-Chip LCD
Native Resolution: WXGA – 1280 x 800
Contrast Ratio: 3000:1
Bonus: Extended 2-Year Service Plan
Purchase Here
Sony VPLCW275 – $1,684.92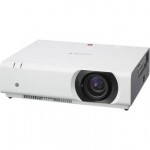 White Lumens: 5,100
Color Lumens: 5,100
Display System: 3-Chip LCD
Native Resolution: WXGA – 1280 x 800
Contrast Ratio: 3000:1
Bonus: Free Replacement Lamp & 5-Year Warranty
Purchase Here