The Christmas season is such a unique time of the year for ministry. Not only do studies show that more people are likely to fill your pews in this time, but that their hearts are much more conditioned to receive a message. Because of this, it's common to see churches everywhere working diligently in preparation for the coming crowds at their Christmas service.
As your church prepares for this big day of celebrating the birth of our Savior and sharing the hope found in Him, I've come up with nine easy ideas to make your Christmas service memorable. I selected each of these to share with you from personal victories. I've seen these ideas work wonders and I know they'll do the same for you. Check them out and let me know which are your favorites in the comments below!
1. Create An Exciting Christmas Playlist
One of the easiest ways to improve an atmosphere is with the music playing in the background. With a Spotify account in your tool belt, you're equipped to make an awesome playlist that really sets the tone for your Christmas services. This works great in your lobby, before service, and as people exit. For our church's "How To Survive The Holidays" series this month, we went with a fun playlist, but I've used other lists similar to this, as well.
2. Add Some Holiday Tastes And Smells
Imagine taking a pan of fresh baked Christmas cookies out of the oven and taking that first bite. Or imagine decorating a fresh, live Christmas tree. I'd be willing to bet that tastes and smells immediately came to mind as you read this. Scents and tastes provide such powerful memories for us. Around Christmas time, our church strategically sprays holiday themed air freshener all around our facility 15 minutes before our guests arrive for a noticeable scent. I also love bringing in fresh baked cookies and hot cocoa for the day. Even offering peppermint syrup with your normal coffee is a plus.
3. Create A Holiday Photo Booth
Whether it's a simple DIY backdrop made of wrapping paper or a custom printed banner, this is a fun way to encourage guests to pause and snap a photo. If you have a willing photographer on your team, you can even capture these photos and share them on your church's social media pages. Photo booths are an easy win that create lasting memories and they equip guests to share their experience with others.
4. Use A Roll Up Banner To Mark The Occasion
Roll-up banners not only look great in your church's lobby, they are an awesome way to celebrate special events. I've been ordering this affordable banner for our church and have been extremely impressed with the quality. Plus, it seems huge compared to other roll ups that I've ordered in the past. Use one of these banners to showcase your sermon artwork for the day or simply a "Merry Christmas from Your Church" message as people enter your facility.
5. Host A Fun Christmas Poll On Social Media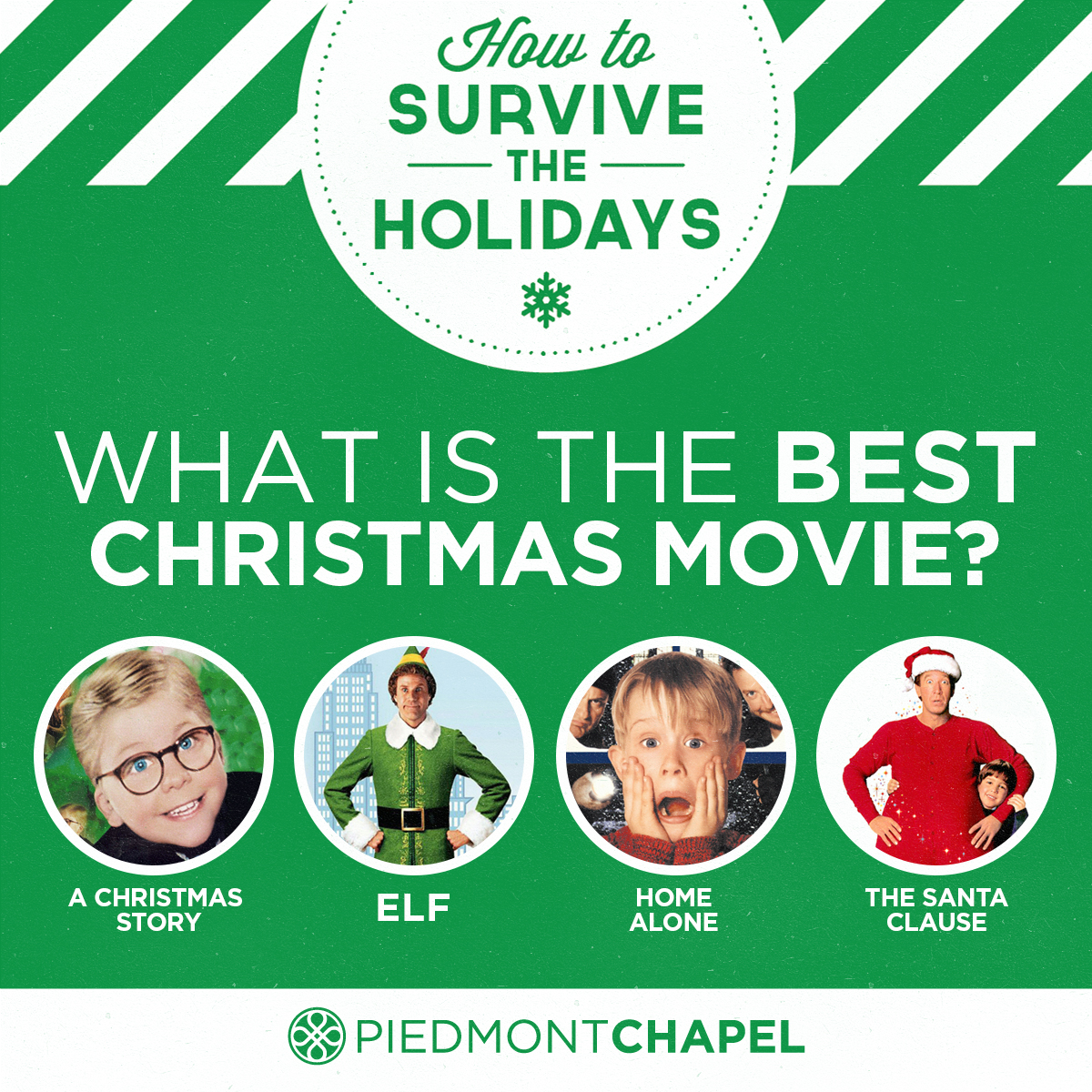 On Sunday, I had some fun with our congregation as I welcomed everyone to our service. Using this graphic, I polled our audience on their favorite Christmas movie by asking them to vote by commenting on this same image on our church's Facebook, Twitter, and Instagram. Using their smartphones, they casted their votes and we revealed the results later in our service. People loved it! It was an easy way to bring some interactivity to our service and we boosted this post on Facebook so that all of their friends would see their involvement.
6. Add Some Christmas Songs To Your Setlist
Not only can Christmas songs bring some excitement to your services, but they can bring some well-appreciated familiarity for guests. Every year, popular artists inside and out of the Christian music genre release updated versions of these classic favorites. There is also an extremely large number of these songs available on MultiTracks.com. Simply adding one or two to your setlist may be just the thing you need for a memorable day.
7. Use Christmas Motion Backgrounds
Motion backgrounds are a great way to make your time of singing more engaging. Because there are so many producers these days, there is no shortage of variety. I recommend choosing motions that not only look good, but complement the overall theme of your service. For example, our large Christmas service on the 21st has a warm, rustic theme centered around the nativity. A fast-paced, red motion with snow fall wouldn't work well with this theme, but a slow, amber bokeh motion would fit right in.
8. Use A Real-Life Nativity Photo For Sermon Art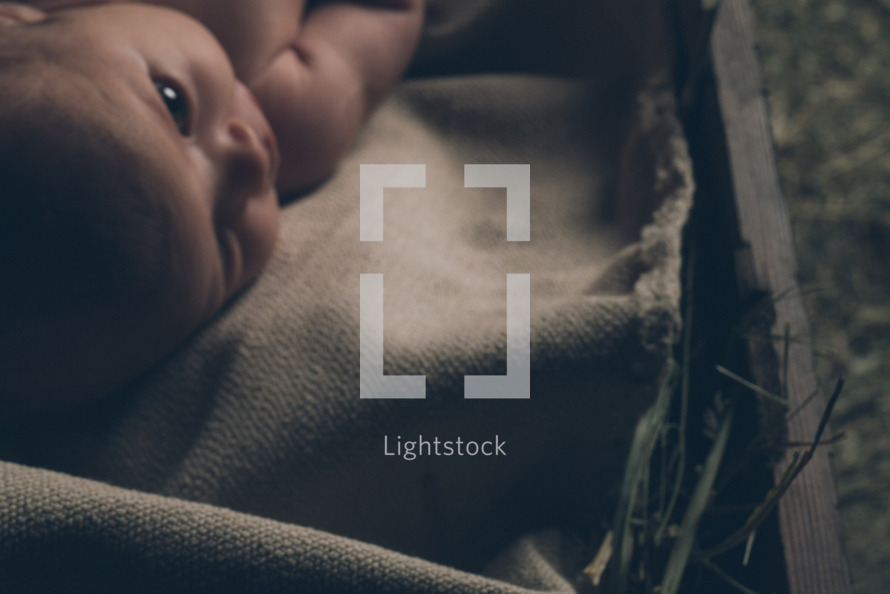 I've been truly impressed by the nativity photos at Lightstock and chose to use one of them in my own sermon artwork for Piedmont Chapel. For a lot of people, their view of Christ's birth is wrapped up in years of tiny, porcelain nativity scenes or glowing plastic decorations in front of peoples' homes. Using real-life imagery has a way of reminding us that this miracle truly happened.
9. Use An Out of the Box Sermon Illustration
One of the easiest ways to make your Sunday sermons memorable is by using an illustration to make your point. The use of a simple prop, photo, or video can make a massive difference on the retention rate of your audience. Simple, spoken word sermons come and go, but people hold on to messages that use a visual aid for years.
Do you have any other ideas that you'd add to the list? Let us know in the comments below!