As your media library grows, it can become difficult to keep up with the characteristics of individual files. Normally this isn't too much of a problem, but when you're in a pinch and need to find content fast, organization goes a long way. I recently discovered a pretty cool way to keep motion backgrounds neat and easy to find in ProPresenter. It has really come in handy in times when I needed to find a motion on the fly and I'd recommend it to all ProP users.
While working inside the Video/Image Bin, you can access Media Properties for

each file by right-clicking on it. Inside, there is a nifty labeling tool where you can add descriptions. For me, the most important aspect of a motion besides its design is speed. No matter how good a background looks, if the speed doesn't match the song, it throws everything off. Because you cannot determine the speed of a motion based on its thumbnail, I decided to label my backgrounds by their tempo. I created a four point scale that I would apply to each motion in my library – slow, medium-slow, medium-fast, and fast. While this was incredibly simple for me to pull off, it has made a big difference. It's perfect for those times when your worship leader spontaneously changes course.
*Tip: After typing your description into the field, be sure to press enter to confirm your new label.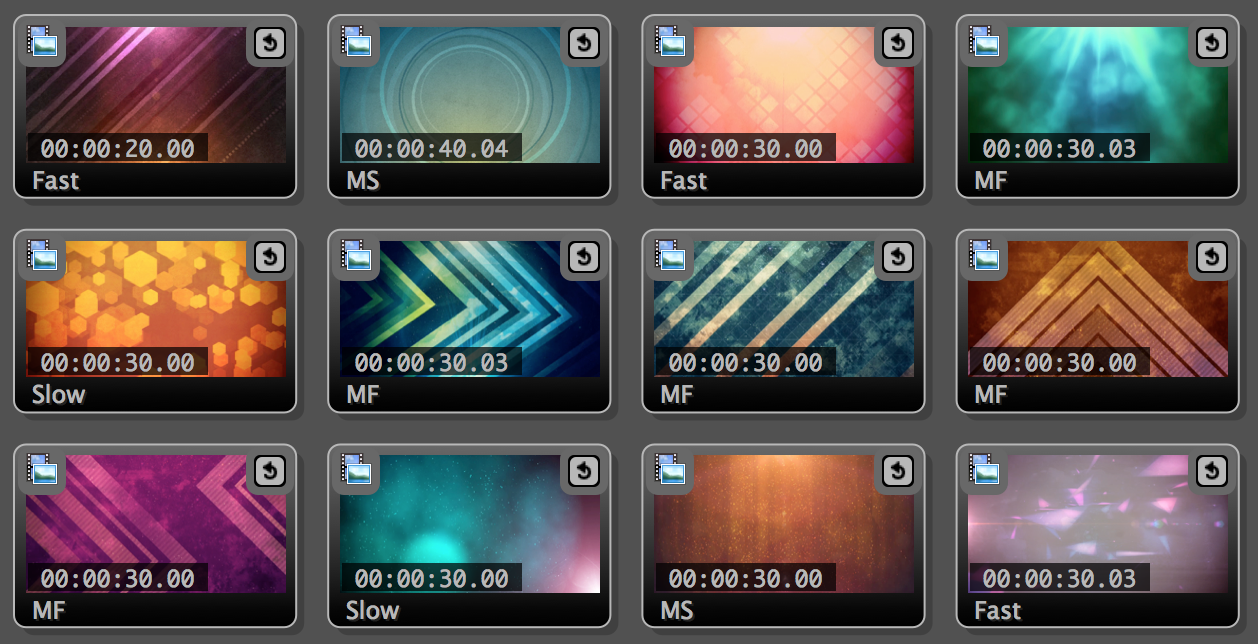 Try it out, and let us know how it works for you!