The continual danger confronting the church is irrelevancy. We live in a world filled with innovation and ever-changing technology. In the midst of this fast-paced modernization, the local church is often left behind as it's seen as stuck in the past and irrelevant to 21st century life. I believe many of the unchurched don't necessarily have a problem with Christianity. Rather, they simply cannot fathom how the church could possibly fit into their modern day life.
It's with this idea that a passion began to grow inside me for meeting 21st century people on their digital turf. Asking people to be a part of your church shouldn't mean that they have to step back in time on Sundays. Technology is available for us to step up our game in every department of our ministries and it's more affordable than ever.
Here are seven forward-thinking ideas that create an atmosphere of progress and communicate that your ministry is willing to meet people where they're at in 2014:
1. E-Bulletins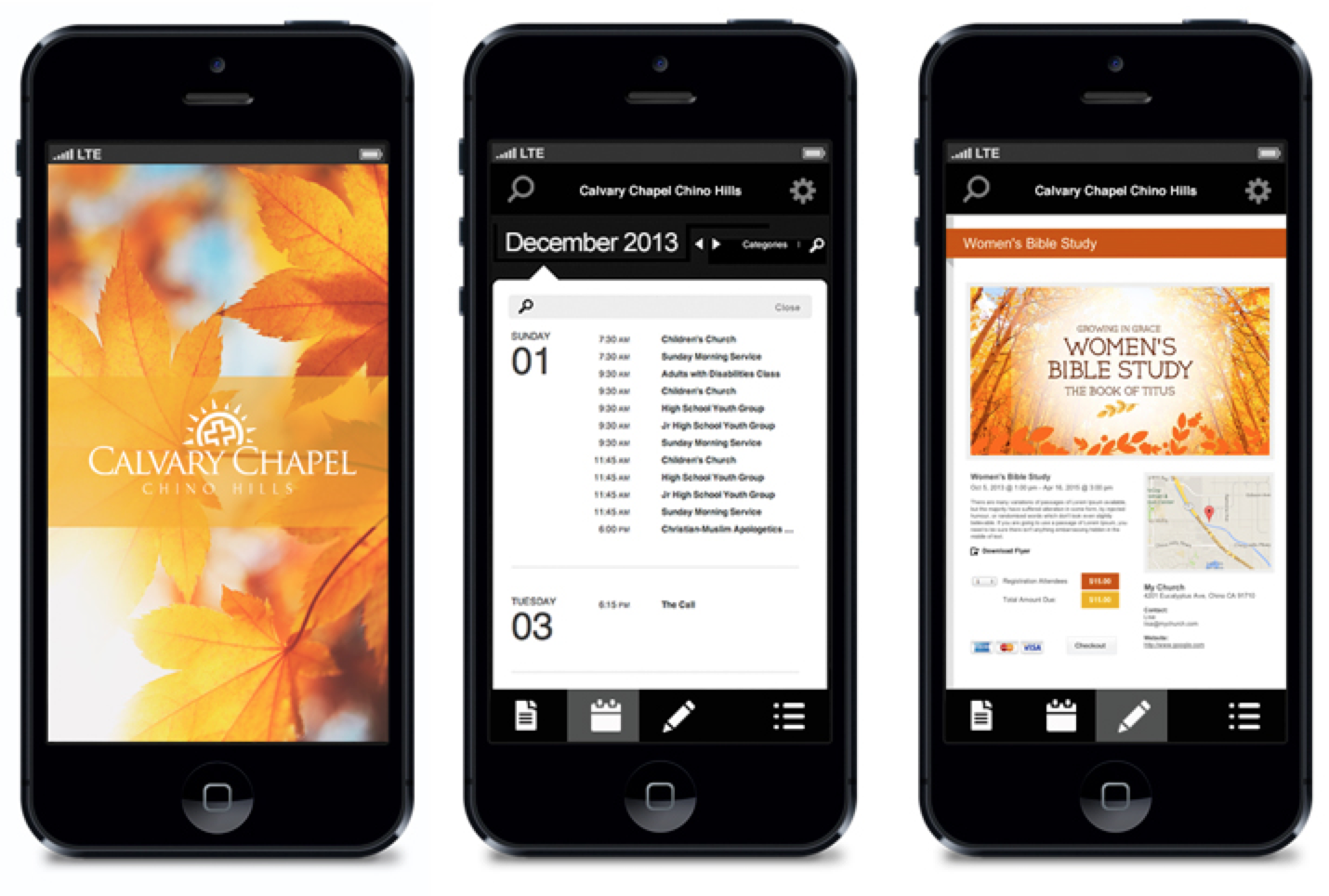 The bulletin is no stranger to today's church. While ministries have been using them for decades, I still see pretty much the same format in churches big and small. It's time for an upgrade. While most paper bulletins never make it out of your building, you can deliver digital bulletins with all of your church's announcements straight to your attendees' inboxes. I've seen this done really well through services like Bulletin Plus and Mail Chimp.
2. Text To Give
Giving is a integral part of every church, but passing the plate isn't always the best method anymore. Only a small percentage of your congregation still carries cash and checks, because they've shifted to a digital lifestyle. Many ministries have added online giving to their website and some have added giving kiosks in their lobby. But my favorite new method for digital giving is with services like Kindrid where donors can give right from their cell phones.
3. Mobile Connection Cards
This is another area where paper may not be the most effective route. I've recently started to see churches add their connection card to their mobile website. This allows attendees to quickly submit their data right from their cell phone. I love this idea because data is automatically emailed to ministry leaders and it saves money on printing/pens. Here's a sample from a church I recently visited.
4. Retweetable Sermon Points

The retweet is the digital "amen" of this day and age. When a point in a pastor's sermon really resonates with someone, their instinct is to share it with their social networks. I like to make this really easy by having a social media coordinator live-tweet the pastor's big sermon points to the church's Twitter and Facebook accounts. This allows for attendees to simply tap one button to share rather than having to type the entire quote.
5. Walk-Through Videos
It's very nerve-racking to visit a church for the first time. One of the best ways to take the edge off for your guests is to provide a walk-through video on your website. This gives visitors an inside look on what your Sunday morning experience is like.
6. Sharing Worship Set-lists Through Spotify
A great way to encourage continual worship outside of services is to provide Spotify playlists of your worship songs from Sunday morning. This is really easy and free for both your church and congregation. Simply create a Spotify account for your church, make a playlist that includes your songs from service, and share the playlist url to your social media sites. Your congregation will be able to sing along to the Tomlin, Israel, and Hillsong versions of your worship anthems in their car, at the gym, and at home.
7. Instagram Announcement Videos
Instagram is one of the most popular social networks for photos and videos, but did you know you can use it to share announcements? Instagram allows for videos up to 15 seconds, so with a little creativity, you can easily promote your church's events right on your congregation's newsfeed. Check out how Radiant Church in Surprise, Arizona is using Instagram to promote their activities.
Do you have any other ideas for reaching people on their digital turf? Let us know in the comments below!