Hosting a photo booth at one of our services had been on my creative idea list since we first launched our church in September. I had seen other churches pull it off well and I knew it would work perfectly in our fun culture. We decided that our big Christmas service would be the perfect place to try it out for the first time. It was a HUGE success, but as I look back on that day, I learned a lot of valuable information that I wish I would've known going in.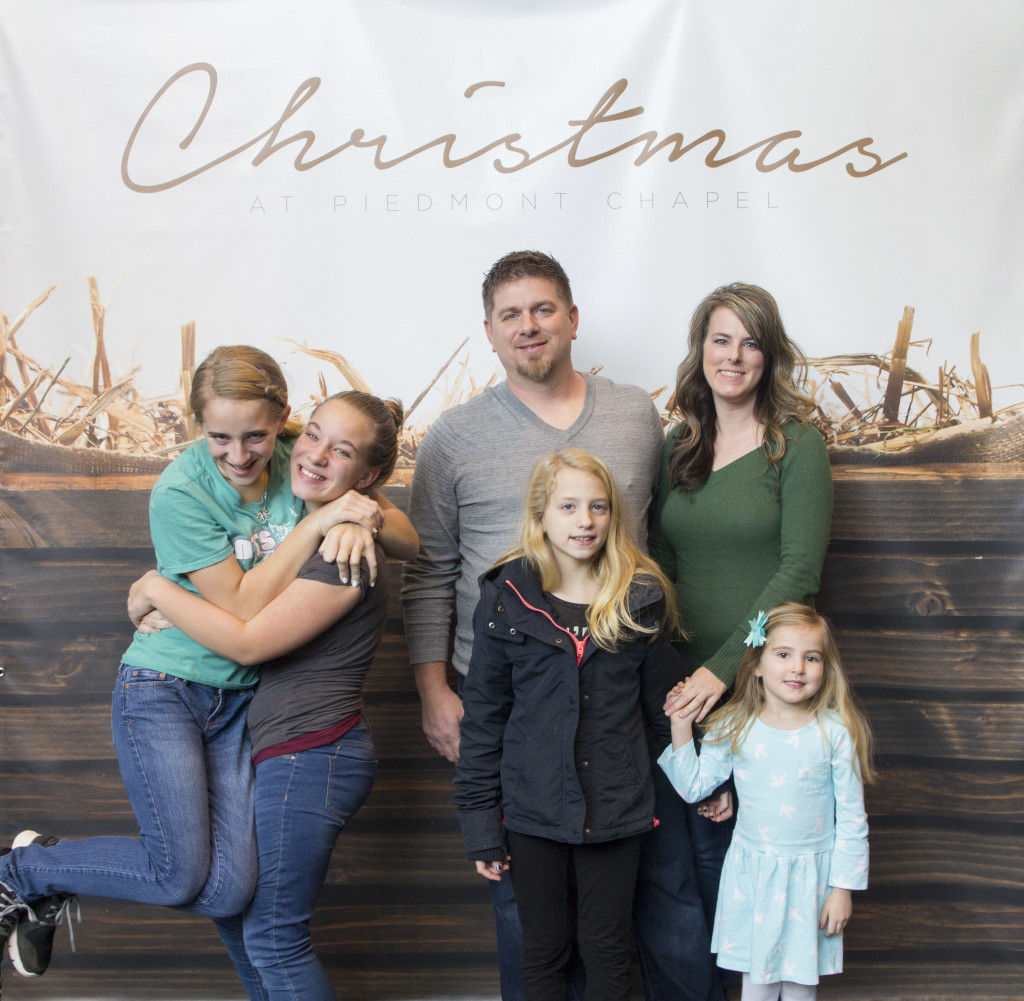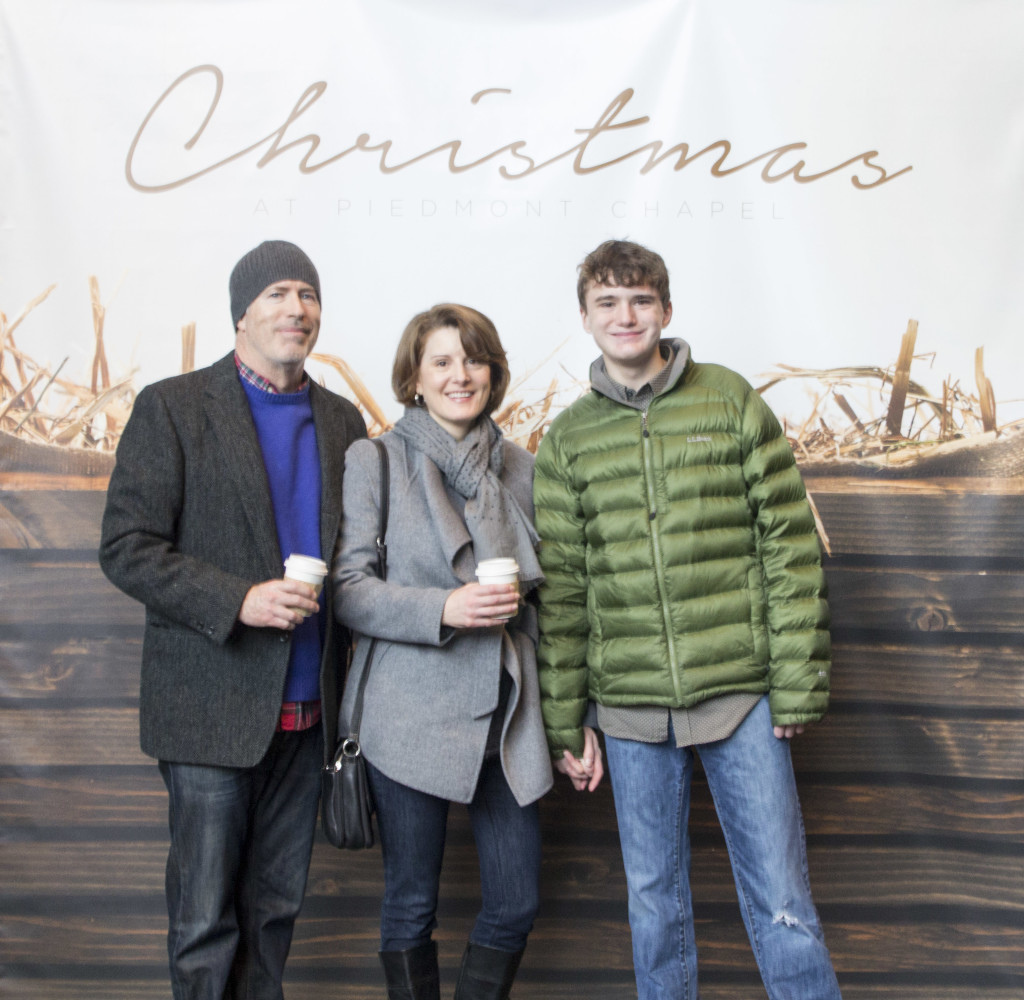 1. It's A Great Way To Add Excitement To An Event
We placed our photo booth in a space where it was almost the first thing you saw when you entered our church's lobby. It was amazing to see the smiles from people who immediately wanted to jump in and have their photo taken. I love that it gave people a tangible way to remember the excitement of the day.
2. A Large Banner Works Great As A Background
We ordered an 8' by 8' banner from esigns.com and simply hung it with chain from our 14' pipe and drape that makes up our lobby. This was a great way to showcase the design from our event. However, in the future I will opt for a matte finish so it won't reflect so bad. I'll also be sure to stick to thicker font weights to avoid important banner details being lost.
3. A Tripod Is A Must For A Consistent Look
Using a tripod is the easiest way to keep all of your photos matching and create a clean look as people flip through your album. Unfortunately, we learned this the hard way. Our photographer accidentally left her tripod behind and was left to take all of our photos by hand.
4. At Least Two Volunteers Are Necessary
Not only do you need a skilled photographer for your booth, but you'll want someone who can gather people, too. We found that it's best for the photographer to be able to focus solely on their subject. Your gatherer, on the other hand, will be able to greet guests and provide a friendly nudge that they should participate.
5. Props Aren't Necessary, But Do Make Things Fun
Providing props such as hats, sunglasses, and items that match your event's theme really steps up the engagement level. Adding in this small level of creativity makes it exciting for your participants. For our next booth, I'll at minimum include some small signs that have our hashtags on them.
6. It's Best To Offer Photos Before AND After Service
Every church has a handful of attendees who arrive late on Sundays. By providing your photo booth both before and after service, you make a way for them to be included despite their tardiness. It also makes a way for people who skipped the line on the way in.
7. Have Your Booth Available Early For Volunteers
At Piedmont Chapel, half of our attendees are involved on one of our teams. So when our booth was only available during times when our guests were arriving, they missed the opportunity to have their photo taken in the name of service. Be sure to have your booth open early for the people who are making your Sunday morning possible. Chances are, these photos mean the most to them.
8. This Is A Huge Opportunity For Social Media Outreach
We chose to post all of our photos as an album on our Facebook page immediately following our service. This was great because we were able to tag quite a few of the participants, then pay to boost the entire album. We spent $50 to boost this album to people who like our page, their friends, and the friends of people who were tagged. The amazing part? Facebook shows us that those photos were seen by 10,904 people! Not just any people, but people who have some kind of connection with someone in our church.
Together with the cost of the banner, we spent $230 on everything for the booth. I would recommend it to any ministry who is looking for a way to both add some fun to an event and reach a lot of people in your community on Facebook.