It can be difficult to get the word out about your church in the community. It can be even more challenging to make a lasting impression that actually leads to people coming through your doors.
Our church has faced this ongoing obstacle since we first launched a few years ago. As a new church plant, you face a unique challenge in that the entire community around you doesn't even know that you exist. This was a fun problem for me, because I knew that it meant we were starting with a clean slate. For your church, you may be starting from scratch like we did or you may have to overcome a reputation that your ministry has built over the years.
No matter your situation, I believe that it is possible to turn your church into a well-known organization in the community. It doesn't have to cost a fortune in marketing dollars either.
Through many planning sessions and creative meetings, our church was able to come up with what has proved to be our most successful promotional campaign ever. Not only has our attendance steadily grown since first unveiled, you can ask people both inside and outside our walls what our church is all about and you will get a consistent answer.
"Piedmont Chapel is a church for all people."
This simple, but powerful phrase has opened many doors for our church and made our organization well-known throughout our city despite our short history. However, this growing success took more than just a cool phrase.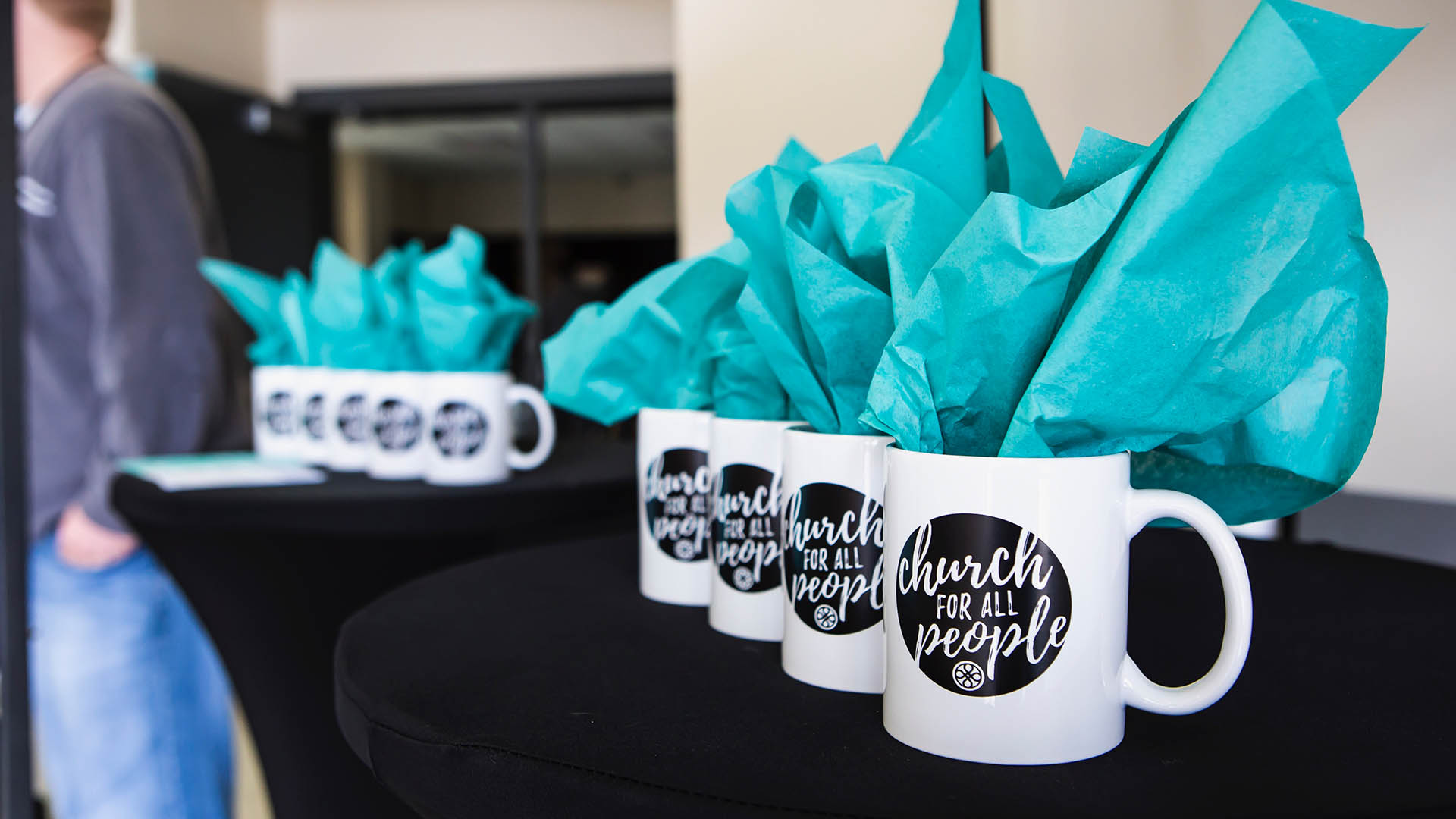 Here is a step-by-step guide to what worked well for us in raising awareness of our church and how you can do the same:
1. Identify What Makes Your Church Unique
Every church has certain qualities and goals that make it stand from others in the surrounding area. While I believe every church is focused on the Great Commission, some ministries do this best by focusing on prayer while others may be particularly focused on discipleship. Other qualities that may make your church stand out is your location or outreaches that you do in your city. Whatever is the "heartbeat" of your ministry, start there.
For our church, we're passionate about creating a church where people, regardless of their race, education, class, or background, can come together to grow in their faith. This may sound ordinary, but in our city, which has been racially divided for decades and is known for our separation of classes, it's a big deal. This wasn't just some goal of ours, it was a reality of our culture on Sundays. It's the first thing that stands out to newcomers when they arrive. We knew this was the perfect place for us to start.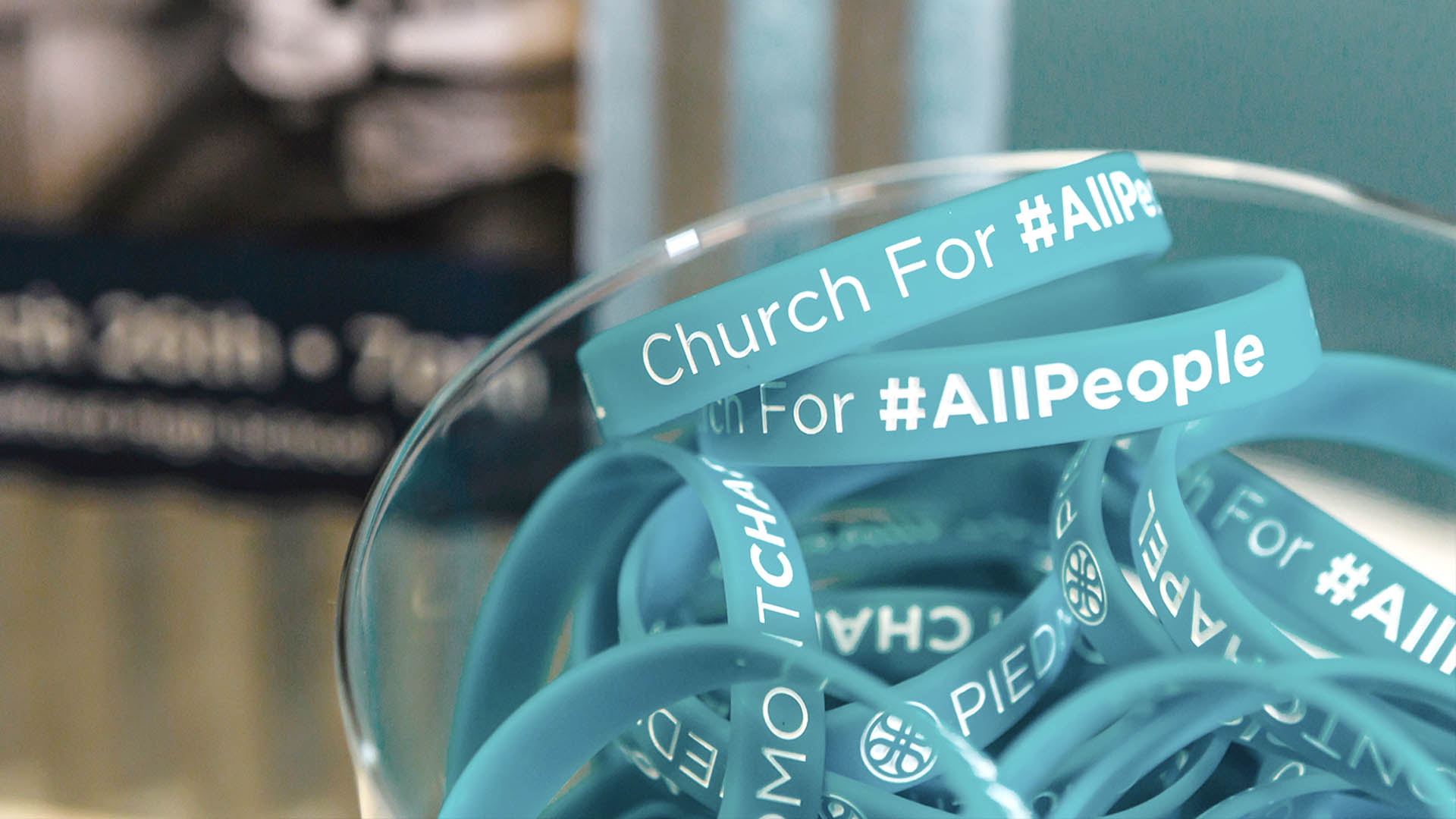 2. Create A Moving, Memorable Slogan
I've seen churches come up with mission and vision statements that would fill an entire page. The problem with this is that even your most dedicated members cannot grasp this. By narrowing down your vision into a simple phrase, you can make it easy for your congregation to memorize and carry it into the world. To make it even more powerful, use plain language that makes sense to even outsiders. It's important that your slogan lines up with the vision for your church so that when you promote it's emphasizing what God has called you to do.
Our church's mission statement started as "We exist so that all people find new life in Christ." This is still the heartbeat of everything we do and is taught to all of our congregation and team members. But we realized that it's not particularly moving to outsiders. By condensing it and aiming for something that would stand out in our community – Church For All People – we were able to create a rally cry for our people.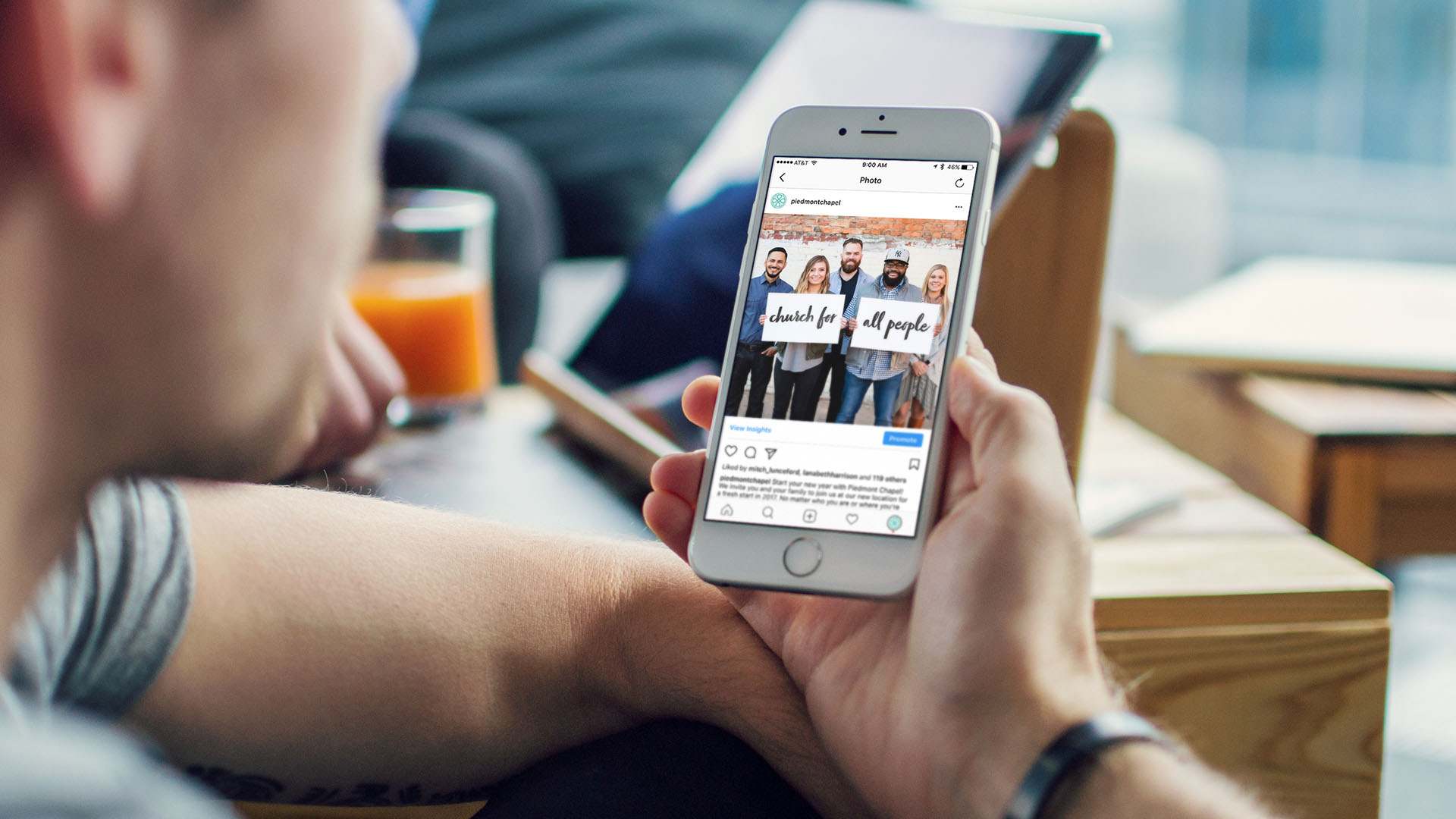 3. Design Synchronized Communication Materials
The easiest way to get your church family to embrace a vision is to put it everywhere. Preach in your sermons, paint it on your walls, print it on your t-shirts, decal it on your cars, post it on social media, send it in your emails, build your website around it, sing it in your songs, post it on your signs. If God put it in your heart for your church, make it known everywhere. To take this even further, create a signature look or logo to go with it. Use this branding in all of these various communication avenues.
For our church, we grabbed a diverse group from our congregation and did a special photoshoot with them holding signs that said "church for all people" on them. Not only did it say our motto, it showed it. We used these pictures on everything around our church and for all outside marketing.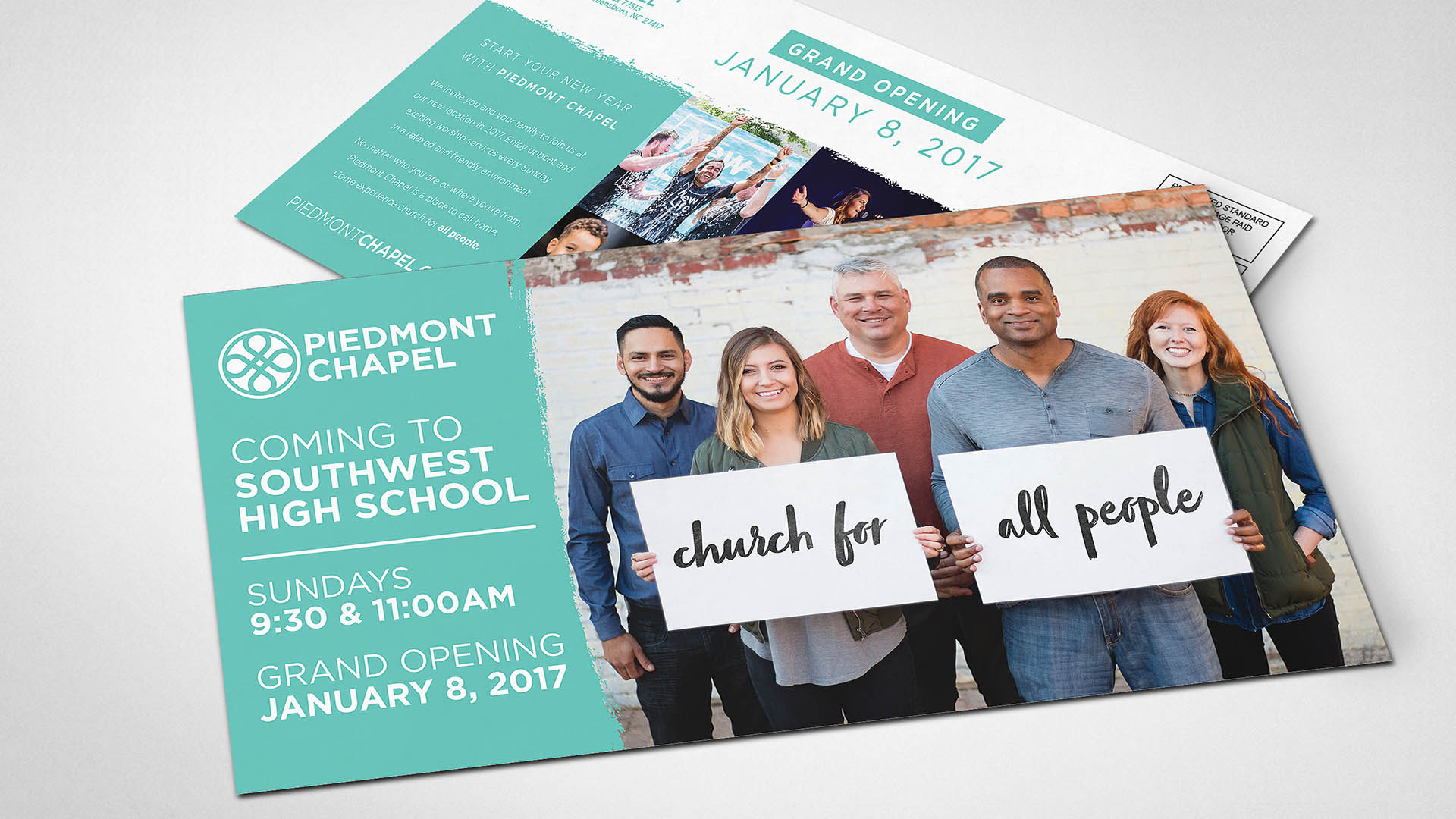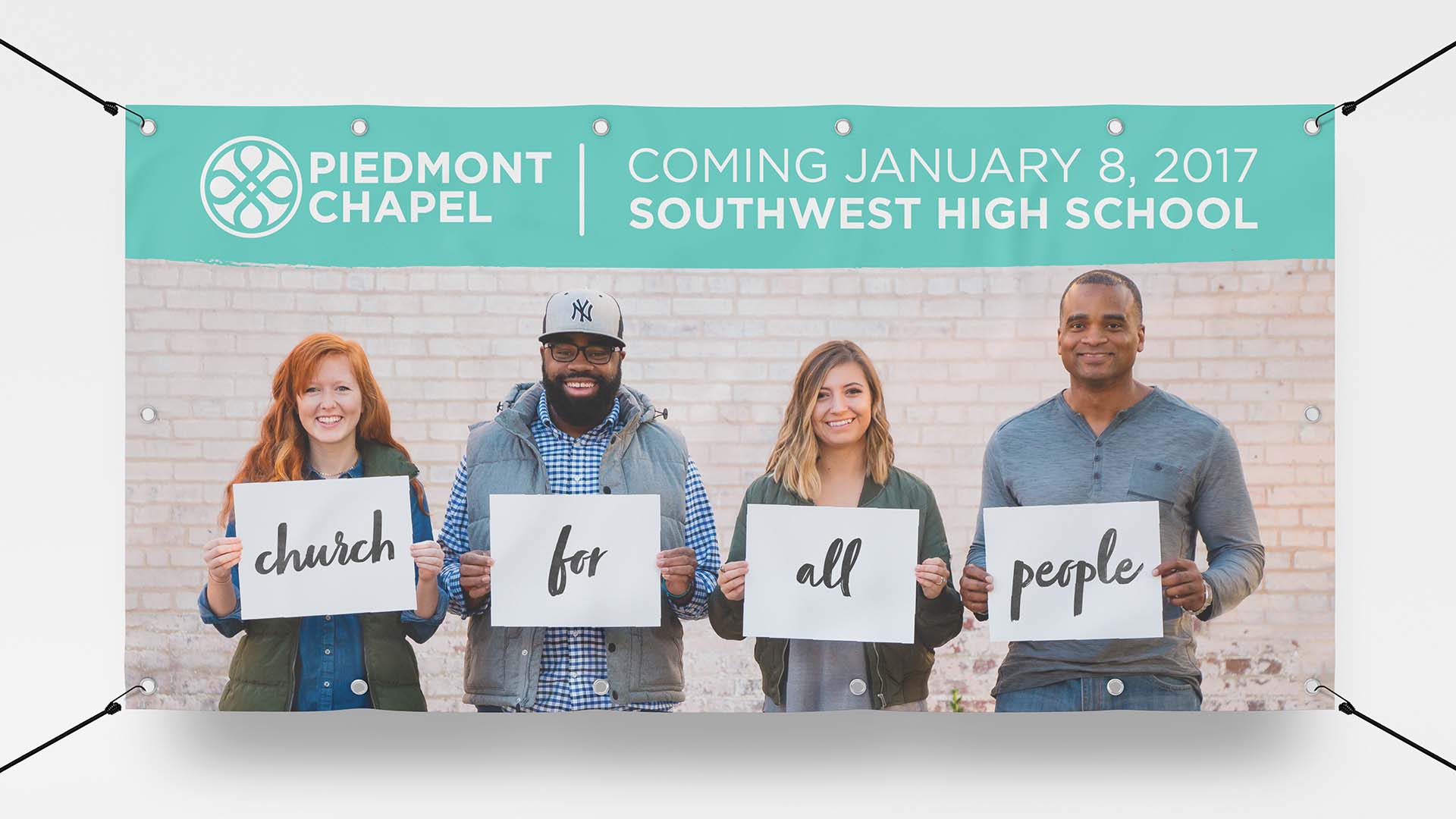 4. Take Your Message To Your Audience
You could have the greatest promotional materials ever created, but if they never reach your audience, they will accomplish nothing. Assess which communication strategies work best for your particular community. This may take some trial and error, but it's best to use as many different avenues as you can to get your message out to the world. Some may have a high cost (billboards, mailers, radio ads), some will cost little (invite cards, car decals, t-shirts, signs), and others may cost hardly anything at all (social media posts, emails, word of mouth). Don't require people to come to you to hear what you're about, instead, do whatever you can to take this message to the people.
For our church, we have made it our goal to get this message out to the world. It's on everything from our coffee mugs to our t-shirts to our mailers. Through time and consistency, it has become second nature for people to describe our church this way.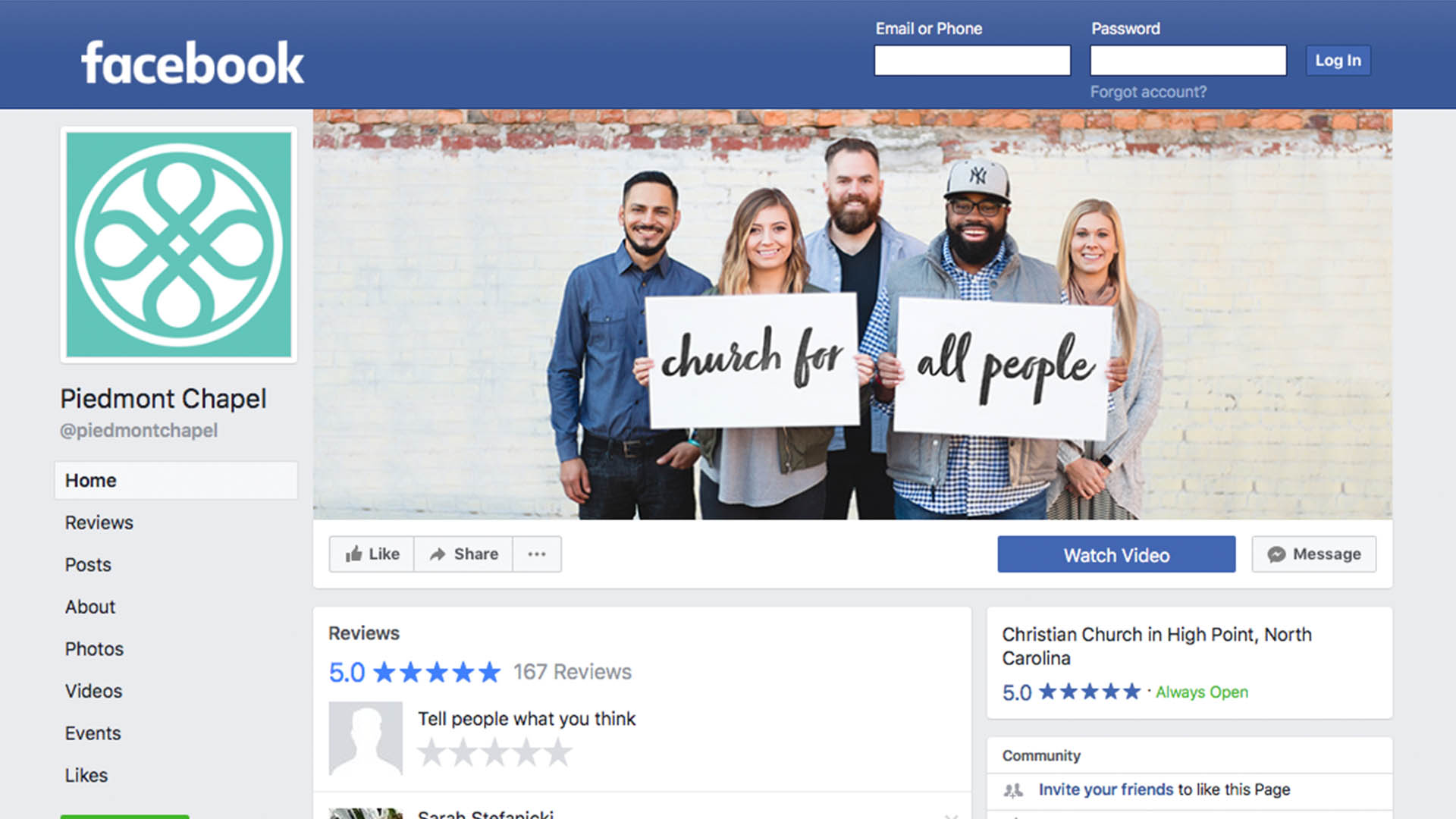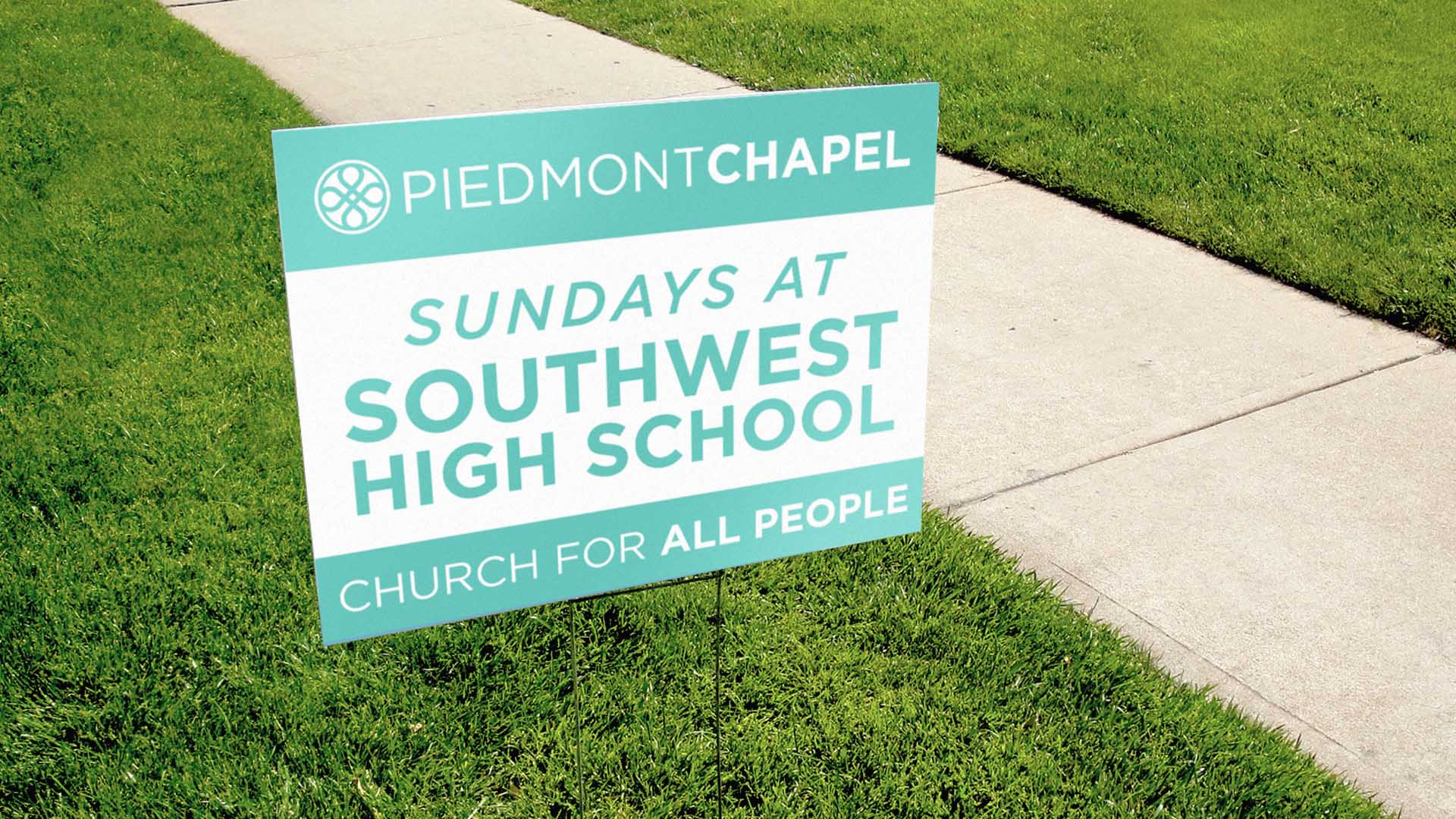 Important Things To Note
I highly discourage using "church for all people" at your church. While it is the perfect promotional campaign for us, there is something much more fitting for your specific ministry. Take the time with your leaders in planning and prayer to figure out who God has called you to be. That will take you much further than a simple copy and paste.
Remember that any new vision will take time for your people to embrace. Right when we felt like we had over-preached this vision and promoted it way too much is when people finally started to get it. Hang in there.
Featured Photo From Lightstock. Available for purchase here.