Over the past few weeks, I've been analyzing the effectiveness of our church's social media posts. Our main networks of focus have been Facebook, Twitter, and Instagram (in that order). However, we also post regularly on Google+ to aid our search engine rankings. I've discovered that our greatest seasons of social interactions have been when we have posted every day around 10:30am. Our interactions also significantly increased when we posted images or video. With all of this in mind, I created this custom posting schedule for all of our church's social networks.
A posting schedule is the easiest way to laser-focus your church's social media efforts. When combined with a social manager, such as Buffer or Hootsuite, you can build an online community that regularly interacts with your posts and spreads your message to their followers.
How can you create this for your church? Simple. Start with what I have here. I give you permission to take Piedmont Chapel's posting schedule and run with it! Give it a try for a few weeks and see how it goes. I will give the disclaimer that this is not the kind of posting schedule that you'd find a large church using. Since we do not have someone who can work full-time on this, my desire was to create a simple schedule that would fit into a volunteer's spare time. My biggest goal was to make sure that we were posting something everyday. If you can post more, go for it! This is simply a foundation.
I'd also encourage you to build in posts that promote your current events. Keep in mind that Piedmont Chapel does not begin having weekly services until September 7th. This is simply our pre-launch posting schedule. A church that is meeting on a weekly basis should be posting what's coming up on Sundays and recaps from your latest events.
Social media is an ever-changing field. There are no concretes here. Your posts and schedule should reflect what's unique about your ministry. Regularly evaluate what posts your audience responds to and adapt from there.
Download a PDF of our posting schedule here.
To keep up with Piedmont Chapel, follow us here:
Facebook  •  Twitter  •  Instagram  •  Website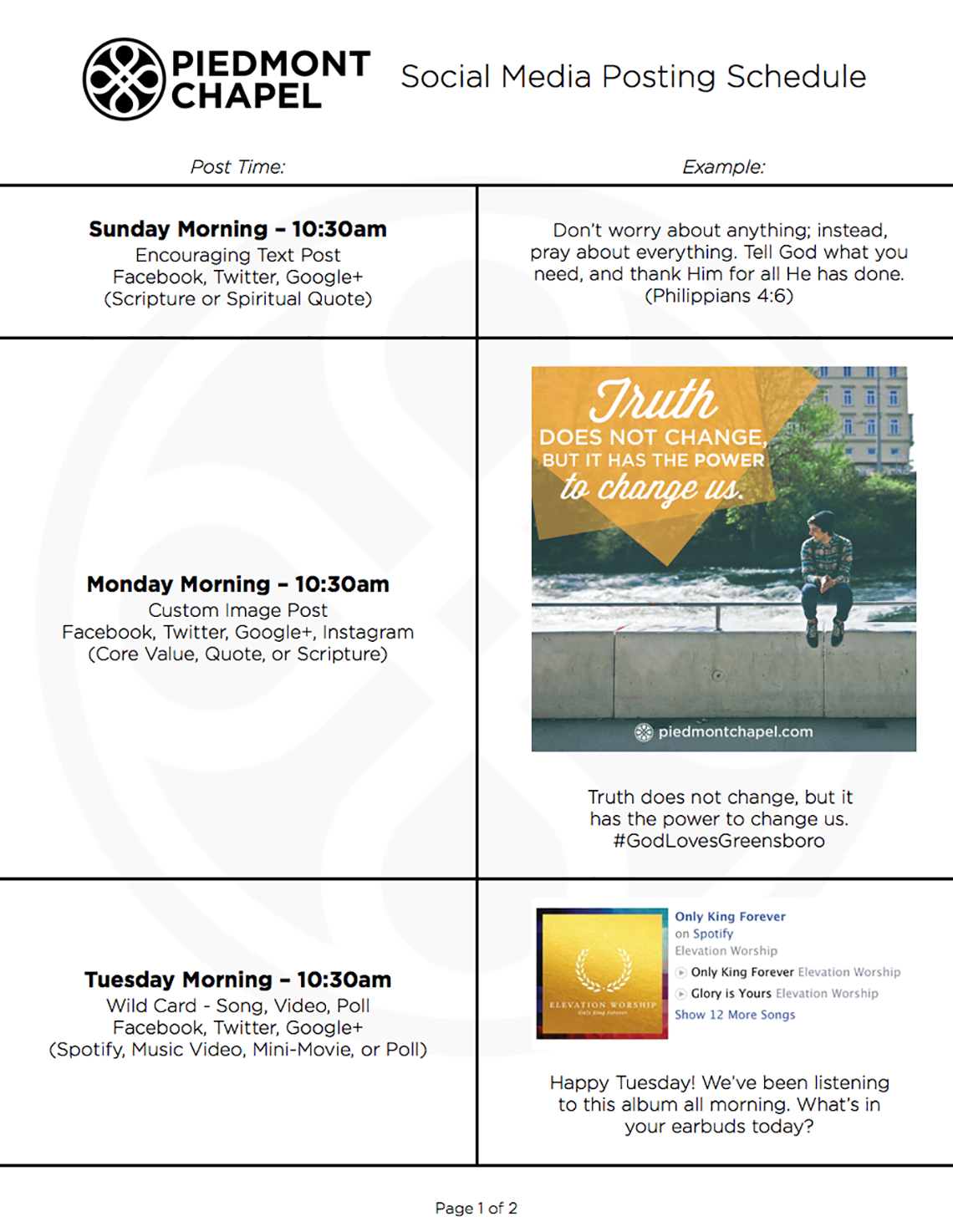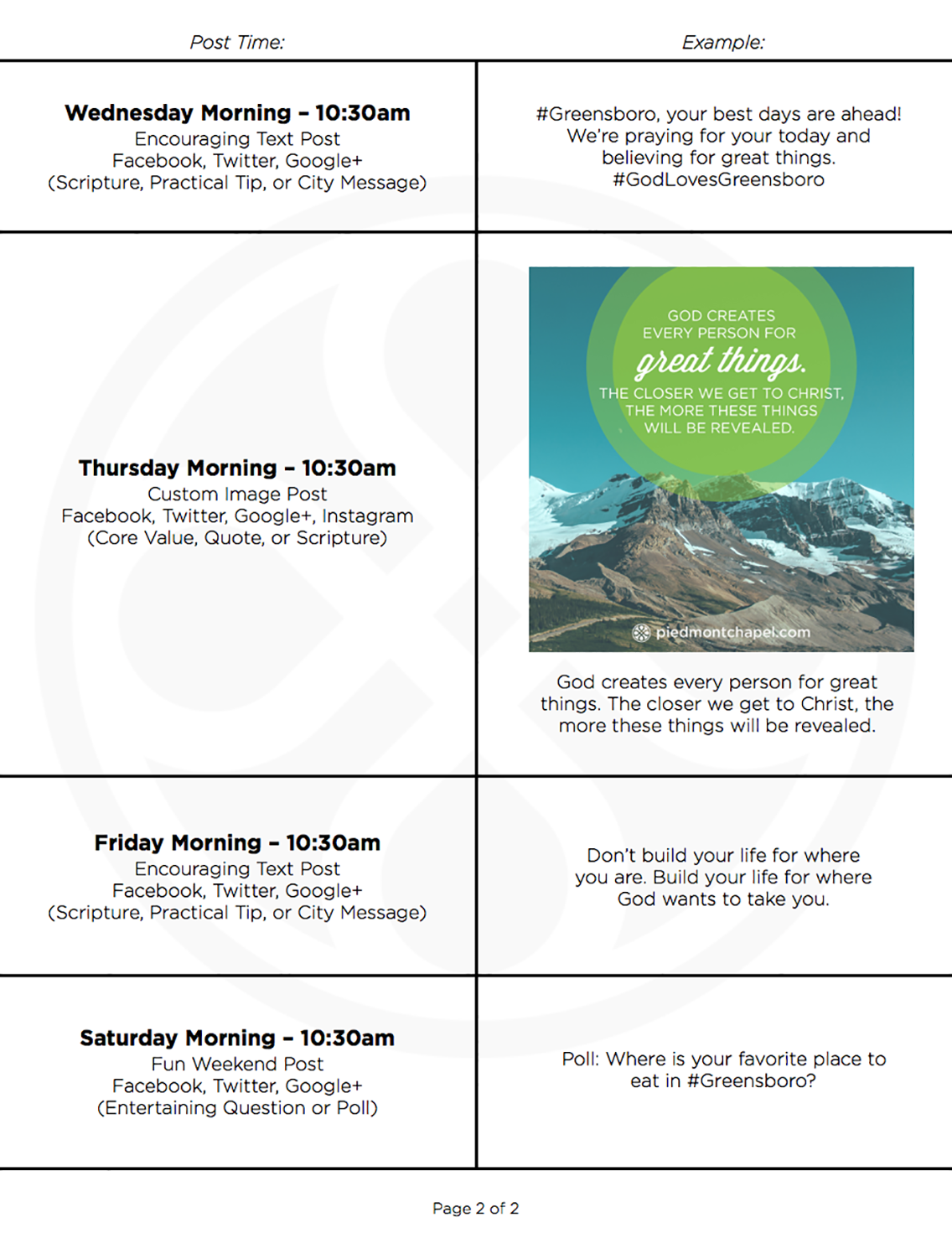 Do you have a posting schedule for your church's social media?